The 10 Quirkiest Cruises.
By Ted Scull & Heidi Sarna.
This list changes in accordance with the tides, our moods, the stock market, and the new and cool cruises we learn about all the time.
Currently, here are our picks of the 10 quirkiest cruises for those who really want to do something different.
Light Vessel Patricia
Trinity House is a centuries-old British organization that looks after lighthouses and buoys in the waters around England, Wales and the Channel Islands using its spiffy light vessel PATRICIA. This hardworking little ship that has had Queen Elizabeth II and Prince Philip spending time aboard offers comfy accommodations for 12 passengers.
Join for a week, or two, and observe the inspections and replacements of channel markers and fueling and repairing unmanned lighthouses dotting the islands and rugged coastline. Often the itinerary is not known until a week or two before departure and it may change at sudden notice. The cozy social life aboard is a big draw.
Visit the Trinity House site for more info.
M/S Juno on Sweden's Göta Canal
Launched in 1874, the 29-cabin M/S JUNO is the world's oldest registered ship with overnight accommodations, and its journeys along the 19th-century Göta Canal system are a fascinating way to experience small-town Sweden. One of our 10 quirkiest cruises for good reason, JUNO's 3-night cruise between Gothenburg on the west coast and Söderköping near Stockholm on the east coast (a total of 382 miles) takes you through 58 locks, some single and some in stepped sets.
Charming cabins are like train compartments (bathrooms are shared!) and the dining room serves very taste set meals. Daily excursions include visits to old fortresses, churches and Viking sites, as well as the chance to bike or walk along the tow bath.
The whole experience is wonderfully old fashioned.
Visit the Göta Canal Steamship Co website for more info on this amazing cruise.
New York to Chicago via 3 Rivers, 3 Canals & 6 Lakes
(Rivers = Hudson, Mohawk and Detroit; Canals = Erie, Oswego and Well; Lakes = Oneida, Ontario, Erie, St. Claire, Huron and Michigan.)
Yes, they all string together to form a continuous and diverse watery route for Blount's two super nimble ships to follow while sailing between two of America's largest cities. Head north from New York to see stately homes with Hudson River views, stopping along the way. Slide under low bridges on the Erie Canal with inches to spare.
Break out into Lake Ontario and lock through the Welland Canal in tandem with giant ore carriers. Navigate the Detroit River with the US to port and Canada to starboard and on into Lakes Huron and Michigan, with pretty towns to visit. Then Chicago's skyscrapers begin to rise above the horizon a good hour before berthing at the Navy Pier.
Visit Blount's website for more info.
Rembrandt Van Rijn in the Arctic
Cruising the poles may be thrilling and exotic enough, but exploring the Arctic on a sailing ship as explorers did centuries ago is out of this world and good reason to deem this one of our 10 quirkiest cruises. The 3-masted, 33-passenger Dutch schooner REMBRANDT VAN RIJN was built in the early 20th-century as a herring lugger and rebuilt in 1994 to operate as a pleasure cruiser in Greenland and occasionally Iceland.
Today it's a comfy, cozy craft for coastal voyages, and if the wind dies, the auxiliary diesel engine kicks in to keep you on course and into fjords to see Viking ruins and wildlife or just let the sails luff and stay silent while amongst a pod dolphins or whales.
For more details, here's Oceanwide's website.
M/S Katharina in Eastern Indonesia
This 12-passenger Indonesian pinisi schooner has a sheer so dramatic, it's an uphill walk to get to KATHARINA'S bow. The chunky ironwood workhorse bucks through the seas at the eastern end of the Indonesian archipelago with an Indonesian crew leading the way.
There are opportunities to snorkel in the middle of nowhere, laze on white-sand beaches, and experience encounters with exotic wildlife and tribal people you've definitely never seen before. The best itineraries are the ones with an expert lecturer on board.
For more info visit wwwSeaTrekBali.com.
High-tech Exploring in the Galapagos
Since the 1960s, Lindblad Expeditions has been pioneering expeditions to the Galapagos and other far flung places, and in recent years enhanced by a partnership with National Geographic Magazine that brings top photographers and scientists on board. Besides the team of Ecuadorian naturalists, there's an undersea specialist and a Lindblad-National Geographic certified photo instructor on board every Galapagos cruise.
But it's the techy stuff that pushes the envelope: the 96-passenger NATIONAL GEOGRAPHIC ENDEAVOUR carries aboard not only a fleet of Zodiacs, kayaks and a glass-bottom boat, but also underwater cameras and a Remotely Operated Vehicle (ROV) that dives down 500 feet to film what lies beneath. After each long and exciting day of exploring, the staff produces an amazing recap of photos and videos for passengers to marvel over.
For more info, contact Lindblad.
Aranui 5 in the South Pacific
Compagnie Polynesienne de Transport Maritime's (CPTM)
Compagnie Polynesienne de Transport Maritime's (CPTM) has operated passenger-freighters in the remote South Pacific Marquesas Islands for decades, and the Tahiti-based 254-passenger ARANUI 5 is the latest of them. It's clear why it's one of our favorites and makes our 10 quirkiest cruises list. Visit idyllic islands with perfect beaches while observing the workings of a cargo ship.
While the 5th ARANUI carries everything and anything the remote islands need, you travel in great comfort along with an international passenger list that is searching for the paradise that Paul Gauguin sought. Trips ashore head to cultural sites, observe local customs and enjoy a beach barbecue.
For more info, here's the line's website.
Russian Nuclear Icebreaker in the North Pole
Standing on the site 60 Degrees North is made possible by sailing aboard 50 YEARS OF VICTORY, the world's most powerful icebreaker.
When she is not doing duty keeping the Northeast Passage above Russian Siberia open to commercial traffic, she plows her way through thick ice to reach the North Pole, at one time only accessible on foot and then by air in ideal weather. As a bonus, you can have a bird's eye view of the icy scene from a hot air balloon.
Click over to Quark's site for more details.
Mahabaahu on the Brahmaputra River
Adventure River Cruises (ARC)
India's rivers are holy places, and a cruise on one is to see India in all its glorious contrasts. The Brahmaputra flows from high in the Himalayas of Tibet, down into India's Assam valley in the northeast and finally into the Bay of Bengal.
Pandaw's 46-passenger M/V MAHABAAHU traverses part of it, visiting tea plantations, tribal villages and the Kaziranga National Park to see the greater one-horned Indian rhino. The boat has 11 cabins with balconies (and the rest with large windows), a massage room and a small pool, but it's India that will keep your attention. If you're looking for something truly different, consider the MAHABAAHU, one of our 10 quirkiest cruises.
Go to Adventure River Cruises (ARC) site for more details.
RMS St. Helena to St. Helena Island
Sadly, this ship is due to go out of service sometime in 2018. But up until then, it holds the title of one of the quirkiest ships out there. The 128-passenger Royal Mail Ship ST. HELENA is the very last in a long line of passenger, mail and cargo ships that connected the mother country to her dependents; in this case the remote and beautiful South Atlantic island of St. Helena, and intriguingly the last domicile of Emperor Napoleon.
An airport is nearing completion that will put the island residents within five hours of Johannesburg instead of five days to and from Cape Town, and apart from the convenience for the island's population, it is hoped that foreign visitors will come in larger numbers for a holiday stay.
St. Helena's remoteness was, for some, its principal attraction, coupled with a true liner voyage albeit rather minuscule compared to the QUEEN MARY 2, the only other true ocean liner afloat. So, if you act fast, there is still time to experience a unique combination — space available. For many, she will be missed.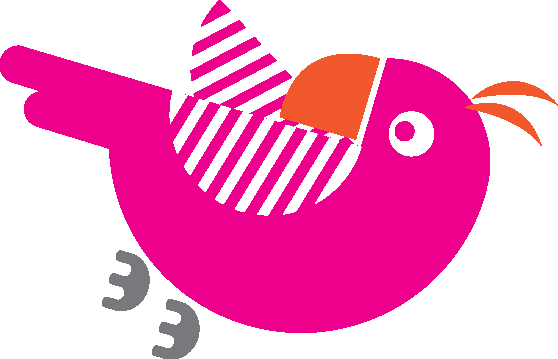 Don't miss a post, subscribe to QuirkyCruise.com for monthly updates!  
© This article is protected by copyright, no part may be reproduced by any process without written permission from the author. All Rights Reserved. QuirkyCruise.com.
Posted In: