UnCruise Update & Other News.
By Anne Kalosh.
The one traveler who tested positive for COVID-19, ending UnCruise Adventures' short-lived Alaska program, subsequently tested negative. This led many cruise fans to decry a "false positive," but UnCruise CEO Capt. Dan Blanchard isn't going along with that.
Blanchard said the Alaska state COVID PCR test that produced the positive must be respected.
There's a much higher likelihood of a false negative than a false positive, he explained. The chance of a false positive is very low.
"So I have to call it a positive. I believe this was a positive, not a false positive."
Some validation of safe sailing protocols
Assuming the traveler did have coronavirus — he remained asymptomatic — UnCruise provided some validation of safe sailing protocols since nobody else got sick.
"Our plan worked," Blanchard said. "It worked flawlessly."
State epidemiologists and contact tracers thought everyone on a small boat could potentially be exposed if someone became ill. But the way UnCruise designed its program, with people frequently off the boat in small groups for wilderness activities, that wasn't the case, according to Blanchard.
Travelers were separated so, for example, contact tracing identified a person who shared a skiff ride with the infected man, and that person was among the four who had to remain in quarantine, while others who tested negative and didn't have close contact were cleared to go home.
For UnCruise and other hopeful U.S.-flag cruise operators, though, that positive was a blow.
"Once the word got out, that killed us," Blanchard said. The line immediately halted operations, canceling the five planned weeks in Alaska and five in the Pacific Northwest to follow. He said other small-ship U.S. companies were impacted, too.
Along with the losses of six other companies that planned to operate, he tallied probably "tens or twenties of millions of dollars" in cancellations due to the one positive UnCruise case.
Call for rapid, reliable testing
What would have prevented this, in Blanchard's view, is reliable, rapid testing with a four-hour return or less. Rapid testing at the Juneau airport would have made the difference in not boarding the guest, and the trip would have run.
"If I had the president and the Congress in front of me right now, I'd say … Rapid testing, please, if you want to get this economy going. It should be at the airports, and it should be readily available and reliable."
Hawaii looking 'iffy'
UnCruise is scheduled to start Hawaii sailings in December, but Blanchard said both Alaska and Hawaii have been very cautious about COVID-19, "and whether we'll be able to start in Hawaii and we'll have rapid testing, it's hard to say."
Alaska 2021
Blanchard thinks the kind of wilderness cruises his company operates — the weeklong Glacier Bay itineraries crafted for this season were chock-full of activities like skiff rides, snorkeling, hiking, kayaking and more, with the only port being the Juneau turnaround — are a safer way to operate.
"Big ships and maybe small ships that make a lot of port calls, that's going to be a huge challenge," he said.
Crystal and Viking cancel through 2020
In other small-ship news, two diversified operators — Crystal Cruises and Viking Cruises — both threw in the towel for 2020. None of their vessels, ocean or river, will be sailing this year because things are just too up in the air.
Both companies are giving incentives for travelers on the canceled voyages to book future dates.
In a letter to Viking travelers, Chairman Torstein Hagen said "recent events have shown us that the recovery from this pandemic will be sporadic, and the ability to travel freely across borders remains some time away. Fortunately, the U.S. State Department has lifted some travel advisories for Americans, but many countries are still limiting tourists. As keen as we may be to get back to exploring, for now, international travel must wait."
Crystal Clean+ 2.0
Crystal, meanwhile, outlined new health protocols for when the 106-passenger Crystal Bach, Crystal Debussy, Crystal Mahler and Crystal Ravel resume service in 2021. Among the Crystal Clean+ 2.0 actions are online check-in/health questionnaire, assigned arrival time to reduce congestion at embarkation, a second health questionnaire prior to boarding and a temperature check.
Social spaces on board will have reduced capacity, and social distancing will be enforced.
Since all four of Crystal's river fleet only carry half the number of travelers typical on a 135-meter vessel, there's been no talk about reducing overall occupancy.
Also, all accommodations consist of balcony suites.
Masks will be provided to passengers and crew and will be required in venues and instances where proper distancing isn't possible. On shore, Crystal will comply with destinations' rules about masks.
Enhanced cleaning protocols will include medical-grade disinfectants, electrostatic fogging as an added practice prior to embarkation, 100 percent fresh-air supply and HEPA filters to remove 99.95 percent of airborne pathogens.
Open-seating dining will continue, with distancing. Self-service options will be eliminated and in-room dining choices will be available 24/7.
Tour group sizes will be reduced. Crystal includes tours in most places so it has greater control over the shore experience.
HP Shipping, which fields Hebridean Princess, acquired the 27-cabin luxury yacht Lord of the Glens. As with Hebridean Princess, the operator is Hebridean Island Cruises, which is chartering the vessel.
Commencing in April 2021, Lord of the Glens will offer five- and seven-night jaunts along Scotland's scenic Caledonian Canal between Inverness and Kyle of Lochalsh, including Loch Ness and Oban.
With its deep blue hull and white superstructure, Lord of the Glens' livery was inspired by the royal yacht Britannia. The elegant, four-deck vessel's cabins were recently refurbished.
New Windstar routes
Windstar Cruises' lengthening and update of its three all-suite yachts will come to fruition in 2021. Besides new dining, an enlarged pool deck and added suites, each ship's capacity will increase from 212 passengers to 312.
Because many of Windstar's new itineraries for 2020 were canceled due to the pandemic, 2021 has many new ports and routes, including several selections in Alaska (like a shorter, seven-day cruise), comprehensive Black Sea itineraries, sailings to the Holy Land and additional ports and offerings in Canada/New England following a one-year hiatus from visiting the region.
More cruises departing from U.S. ports include two yachts sailing Caribbean cruises round-trip from San Juan, Puerto Rico.
Also of note, Star Breeze, the first yacht to emerge from its extensive Star-Plus transformation in fall 2020, will be sailing the new itineraries in California and the Sea of Cortez, along with filling in for the 148-passenger Wind Spirit, which typically sails year-round in Tahiti.
While Wind Spirit undergoes routine maintenance at a scheduled dry dock, Star Breeze will take over the seven-day "Dreams of Tahiti" itinerary, giving travelers a one-time chance to experience this newly updated all-suite ship in the South Pacific.
On Wind Spirit's way to Indonesia for its dry dock and back, there are rare opportunities to visit places like Port Vila, Vanuatu, and cross the Coral Sea.
Silver Origin's enhanced Galápagos itineraries
Silver Origin, built for the Galápagos and just delivered to Silversea Cruises this year, will offer 68 voyages in 2021 that incorporate five maiden calls, including the island of Santa Fe.
Fernandina and Isabela islands will now feature on both of the ship's itineraries, and each will include improved programs ashore.
These will give travelers more opportunities to admire the iconic wildlife of the archipelago, including the Galapágos penguin, green sea turtles, endemic iguanas and many remarkable birds.
Silver Origin has one guide for every 10 guests and one Zodiac for every dozen or so travelers.
Savings for Emerald Harmony's 2021/22 Mekong
Emerald Waterways opened bookings for the 2021/22 Mekong River season for its 84-passenger Emerald Harmony with savings for U.S. travelers.
The vessel offers four itineraries: The eight-day "Majestic Mekong Cruise" sails between Prek'kdam, Cambodia, and Ho Chi Minh City, Vietnam, while the 13-day "Majestic Mekong Discoverer Cruise" travels between Ho Chi Minh City and Siem Reap with time on land to explore Angkor Wat.
The 17-day "Treasures & Temples of Vietnam & Cambodia" cruise-tour adds stops in Hanoi and Halong Bay in the north, and the 21-day "Grand Tour of Vietnam & Cambodia" cruise-tour includes Hanoi, Halong Bay, Hoi An, Hue and Siem Reap.
U.S. travelers who book any program 13 days or longer will receive their choice of $2,000 savings per couple or free, round-trip air to Asia, while those choosing the eight-day river cruise will receive $1,500 savings per couple or round-trip air for $295. This offer is good for bookings made by Dec. 31, 2020.
Additionally, travelers paying in full within 14 days of booking will save $400 per person. This early payment discount expires Sept. 30, 2020. All bookings are covered by Emerald Waterways' flexible Deposit Protection Plan.
Emerald Harmony, which entered service in 2019, has a shallow enough draft to sail all the way to Ho Chi Minh City, unlike many vessels that use a more distant port and bus travelers in and out.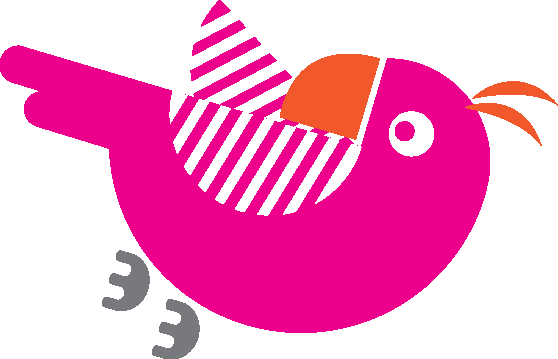 Don't miss great articles, reviews, news & tips about small-ship cruising, SUBSCRIBE to QuirkyCruise.com for updates and special offers!  
© This article is protected by copyright, no part may be reproduced by any process without written permission from the author. All Rights Reserved. QuirkyCruise.com.