Cruising Scotland's Western Isles – An Overview
By Ted Scull.
Think Scotland geographically and its Highlands and Islands, Lowlands and Lochs, and people with heavy accents, some darn hard to understand at first, or even after a few days, straining and training your ears. They are friendly folks, to most visitors, and there is no need to launch into Brexit (Scots voted NO) or United Kingdom rule vs Scottish independence.
Let's stick to why some of us love the place and return again and again, in my case approximately dozen times.
My Experience
My land travel has mostly been by train with some beautiful rides between Edinburgh and Inverness, either through the Highlands or along the North Sea coast. One of the best rides happened in May 2018 on the scenic route to Glasgow from Oban, cruise and ferry port for the accessing the Hebrides, Scotland's Western Isles.
On that train, I met the captain of one of the cruise lines we cover — Trinity Sailing. The encounter can be accessed below.
RELATED: A chance meeting on a Scottish train. by Ted Scull.
One rail trip hauled me all the way to the north tip of Scotland to the end of the line at Thurso, a short bus transfer down to the port of Scrabster and a 90-minute ferry crossing to Stromness on Orkney for a stay.
Then it was more ambitiously by overnight ferry to Lerwick, located mainland Shetland above Orkney. And once on a three-night ferry cruise to both chains. The "North Boats" as they are locally known carry more than 300 passenger limit, so no special coverage here but do have a look. https://www.northlinkferries.co.uk/
Some of the QuirkyCruise cruise lines also visit these most northern isles with their ancient and visible connections to Neolithic sites and Viking settlements from ports (such as Oban in western Scotland).
Cruising Scotland: The Western Isles
Now for visiting Scotland's Western Isles, the most popular destinations, other than Edinburgh and Glasgow, two very different cities in their upbringing and positions today. They are less than an hour apart by trains with departures every 15 minutes (30 minutes on Sunday). I like both for largely different reasons. Visiting both makes it whole.
Independent visits to the Inner Hebrides and Outer Hebrides (known as the Western Isles) can be made by ferry and then on foot, and occasionally by local island bus transit, and by car onto the ferries and independent touring once there.
Most Western Isles ferries, operated by Caledonian MacBrayne or Calmac, require reservations, and they are harder to come by as summer approaches, so advance planning is a must. Go to calmac.co.uk for sailings to nearly two-dozen island ports.
In May 2018, our friends (Somerset inhabitants) had a car but we could not get space on the ferry to and from Oban and the island of Mull even with two weeks' notice. A few islands are connected to the mainland by a bridge such as highly popular Isle of Skye, the exception rather than the rule.
Cruising Scotland: Islands Galore & More
Scotland counts nearly 800 islands in the four groupings (Inner and Outer Hebrides, Orkney and Shetland), and less than 100 are inhabited. Population shifts to and from the islands are a complex topic, but it is safe to say, most have declined over the decades, others have held steady, and a few, such as the larger close in islands ones have grown in population.
A fifth island grouping is in the Firth of Clyde, the mouth of the river that flows west from Glasgow. The sea (salt water) lochs that branch off are the way to inland beauty spots.
RELATED:  Scotland Cruise — Back Doon tha Watter.  by Robin McKelvie.
A completely different destination, yet partly within the same region, is the highly scenic Caledonian Canal. Some 60 miles long, it climbs through 29 locks and cuts across Scotland from the southwest to northeast linking stretches of natural waterways, Lochs Linhe, Lochy, Oich and yes, Ness. Fat chance of seeing the Loch Ness Monster but never say never given the sporadic sightings.
RELATED: Spirit of Scotland on the Caledonian Canal.  By Robin McKelvie.
Cruising Scotland: A Fleet of Truly Small Ships
QuirkyCruise coverage of the region will center on the small ships, and some really tiny (6-10 passengers) and on up to 50, that are based here the whole season (May to October).
A few included lines also breakaway to Northern Ireland, Ireland, Wales, the South of England or to the Norwegian coast. Lines whose ships that just add a Scottish cruise or two are not included. Scotland based ships know the territory best.
Cruising Scotland: What's the Appeal?
So what is the draw and what are these cruises like aboard a fleet that runs the gamut from being a charming conversion from other purposes, such as towing or fishing, or as a ferry, to purpose-built cruise vessels?
Some retain some character from their previous roles. Cabins are small compared to deep-sea cruise ships, but then it is just a few steps to the lounge, dining area or open deck.
It's a social experience, especially at mealtime where it could be a single table for all or several as in a small country inn.
Cruising Scotland: Mal de Mer
Now those with worries about mal de mer should take note. Inland waters will be calm cruising the Inner Hebrides, while on short open sea passages the vessel may move about a bit. If storms are forecast, the route can be altered to a more sheltered passage.
Apart from longer runs from western Scotland to Orkney or Shetland, there are almost no overnight or open sea transits. In fact, most itineraries will see the vessel anchored in a sheltered bay or cove at night. Then after breakfast, passengers go ashore or the vessel spends a few hours en route to another destination.
Cruising Scotland: The Attractions Ashore 
There are colorful island villages such as Tobermory on Mull and nature walks amongst flowers and plants from there.
Visit a lovely tearoom on the Isle of Muck or a stately ancestral home on Skye such as Dunvegan Castle, seat of Clan MacLeod, and open to the public as a museum of family history and island living.
Admire the standing stones and stone circles from Neolithic times such as Callanish on Harris as well as Neolithic sites and Viking fortifications on Orkney and Shetland.
And of course, fawn over the lovable Shetland pony and sheepdog.
Marvel at the ancient early Christian site, dating to 563 on Iona, and take a gander at the birds in the thousands such as gannets, fulmars and petrels. Be charmed by animals seen in the water — seals, otters and whales — and maybe have an opportunity for some fishing.
Some cruises venture beyond the Outer Hebrides to as far out St. Kilda, a beautiful and remote island; expect some chop. (If the weather should blow up into a storm, the trip out in the open Atlantic may be cancelled.)
The island has remnants of a permanent population, one that extended back for a couple thousand years. In the 1930s, the tiny resident population, numbering two score volunteered to leave as life was becoming untenable. Now, St. Kilda is home for a small military base and tens of thousands of birds as mentioned just above.
Most cruises are a week or slightly less, others just three or four days, and a few to more distant islands a week plus.
Cruising Scotland: Who Goes There? 
The operators with number of vessels and passenger count:
Operator
# of Vessels
Passenger Count
 
 
 
Argyll Cruising
1
8 passengers
Hebrides Cruises
2
8-10 passengers
Hebridean Island Cruises
1
50 passengers
Magna Carta Steamship Company
2
42 & 54 passengers
The Majestic Line
4
11 passengers (2);
12 passengers (2)
Puffer Steamboat Holidays
1
12 passengers
St. Hilda
3
6, 8 & 11 passengers
Trinity Sailing
2
7 & 12 passengers
Argyll Cruising
(1 vessel with 8 passengers)
Hebrides Cruises
(1 with 10 passengers, 1 with 8-10 passengers)
Hebridean Island Cruises
(1 with 50 passengers)
Magna Carta Steamship Company
(1 with 42 passengers, 1 with 54 passengers)
Majestic Line
(2 with 11 passengers, 2 with 12 passengers)
Puffer Steamboat Holidays
(1 with 12 passengers)
St. Hilda Sea Adventures
(1 with 6 passengers, 1 with 8 passengers, 1 with 11 passengers)
Trinity Sailing
(1 with 7 passengers, 2 with 12 passengers)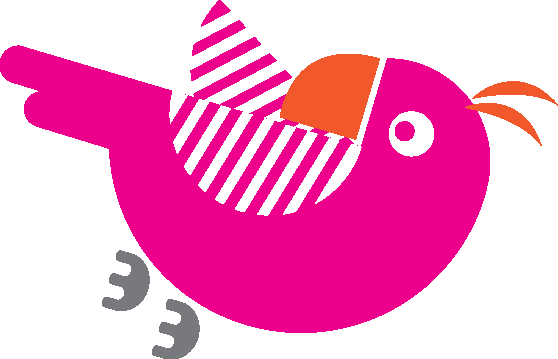 Don't miss a post, subscribe to QuirkyCruise.com for monthly updates!  
© This article is protected by copyright, no part may be reproduced by any process without written permission from the author. All Rights Reserved. QuirkyCruise.com.