Wave Season Deals.
Now is a terrific time to plan a small-ship cruise. Wave season, January to March, is the annual peak booking period for the cruise lines, when they typically tout their best deals. Travelers can save on a range of quirky ocean, coastal, river and sailing vessels.
Here are some examples.
Wave Season Deals: Scenic
Scenic Discovery Yacht
Starting at the top, the sumptuous new six-star 228-passenger discovery yacht Scenic Eclipse, which debuted in 2019, is far from a bargain. Yet when Scenic says "all-inclusive," that means the price covers everything. (Well, almost. Helicopter and submarine rides and spa treatments cost extra.)
All-suite accommodations, butler service, 10 dining experiences and an almost 1:1 staff to guest ratio are hallmarks of the head-turning Scenic Eclipse.
But if you're splashing out on a six-star super-yacht, why not save on the flights? Discounts on business-class airfare and free economy-class air are available for bookings made now.
Select departures throughout 2020 and 2021 include reduced business-class fares of $995 and $1,995 and free economy air, or up to $2,500 savings in lieu of the flights.
For a 20-day Antarctica trip in late 2020, free business-class air saves $3,000 per person for the flight to Buenos Aires. Scenic Eclipse's Nov 20 and Dec 8 sailings explore Antarctica, South Georgia and the Falkland Islands.
Early bird fare savings of up to $6,950 per person, double occupancy, are also available on some departures.
RELATED: Peter Knego's Scenic Eclipse Review.
SUBSCRIBE to QuirkyCruise.com for updates and special offers!
Scenic Space-Ships
On the rivers, Scenic's Space Ships — so named because of their spaciousness — have wave deals including free air or $1,000 per person savings on eight- to 10-day itineraries. Sailings of at least 11 days come with free premium economy air or $1,800 per person savings or $1,995 business-class airfares on select departures.
Door-to-door airport transfers are included for travelers booking cabins on the highest deck (Diamond) for sailings of at least 11 days. Those booking any cabin on a 15-day Jewels of Europe itinerary departing between July and October will receive free premium economy airfare and door-to-door airport transfers.
Going solo? Scenic is shaving 50 percent off the single supplement rate on quite a few 2020 departures.
Scenic's website for booking details.
RELATED: 15 Reasons to do the Mekong River with Scenic … by Heidi Sarna.
Wave Season Deals: AQSC & Victory
Rollin' on the American Rivers
American Queen Steamboat Co.'s (AQSC) 245-passenger American Countess paddle-wheeler is set to debut on the Mississippi River in April. This fourth vessel in the AQSC fleet has four decks, including a sun deck, and 123 staterooms in four categories. Modern-design cabins, gourmet dining, included shore excursions and Broadway-caliber entertainment are hallmarks.
During wave season, travelers can save up to $2,500 per stateroom ($1,250 per person) on select 2020 voyages.
AQSC is adding new theme cruises in 2020, ranging from Pacific Northwest Wine Cruises aboard American Empress to the American River BBQ Challenge on American Countess, American Queen and American Duchess along the lower Mississippi. Special performances highlight the American Music Festival cruise on American Duchess, while exclusive bourbon tastings and lectures feature on the Bourbon to Blues cruises aboard American Countess and American Duchess.
Bookings made during wave season offer savings up to $2,500 per stateroom ($1,250 per person) on select 2020 voyages.
American Queen Steamboat Company's website for booking details.
RELATED:Bill Forsstrum Talks about the Steamboat American Queen.
Victory is Yours
AQSC's sister company, Victory Cruise Lines, fields a pair of twin coastal ships and, new in spring 2021, the Ocean Victory expedition vessel will debut in Alaska and British Columbia.
During 2020, the 202-passenger ships Victory I and Victory II will introduce new southern sailings to Costa Rica, Panama, Mexico's Yucatán Peninsula and the Southeastern United States. These are in addition to their northern sailings in the Great Lakes, Canadian Maritimes and New England.
During wave season, travelers can save up to $3,000 per stateroom ($1,500 per person) on select 2020 voyages.
RELATED: Great Lakes Cruising Aboard a Replica Coastal Steamer … by Peter Knego
RELATED: American Queen Acquires Victory Cruise Lines … by Anne Kalosh
Wave Season Deals: UnCruise Adventures
Travelers planning an active trip have until Feb. 28 to save with UnCruise Adventures, whose small ships focus on nature and wildlife. Kayaking, hiking, beachcombing, paddle boarding, snorkeling, skiff excursions and wildlife searches are part of every UnCruise.
The line is offering up to $1,000 per couple on voyages to Alaska, Mexico, Costa Rica & Panama, Belize & Guatemala, Colombia & Panama, and Hawaii. A suite deal gives groups savings on larger suites.
In Southeast Alaska, travelers can save up to $1,000 per couple on weeklong adventures aboard the 84-passenger Safari Endeavour and the 86-passenger Legacy when booking a commander cabin or higher category. Safari Endeavour sails from Juneau and Sitka and Legacy sails from Juneau and Ketchikan.
Savings up to $500 per couple on weeklong Alaska adventure cruises aboard the 76-passenger Wilderness Discoverer and 74-passenger Wilderness Explorer are available when booking a trailblazer cabin or higher category. Both ships sail from Juneau, Sitka and Ketchikan.
RELATED: Alaska Cruise Adventures with UnCruise … by Judi Cohen.

RELATED:  Rivers of Adventure on the Columbia & Snake Rivers … by John Roberts
RELATED: The Pacific Northwest with UnCruise … by Ted Scull.
Hawaiian Islands & Latin America
Celebrating its first year of full-calendar Hawaii sailings, UnCruise is giving a discount of $700 per couple on weeklong cruises departing between March 7 and Sept. 5. The 36-passenger Safari Explorer yacht visits Hawai'i, Molokai, Lanai and Maui with included activities exploring land and sea. Cultural heritage is a key component in the islands; a full day is spent with locals on Molokai.
The 66-passenger Safari Voyager sails adventure cruises in Latin America. Belize and Colombia itineraries are new in fall 2020. Travelers can save $800 per couple on seven-night Costa Rica & Panama, Belize & Guatemala, and Colombia & Panama cruises departing between April 20 and Dec. 5.
Savings of $1,000 per couple are offered on 10-night Costa Rica & Panama cruises embarking through March 29.
In Mexico's wildlife-rich Sea of Cortés, travelers can save $700 per couple for sailings departing through April 4 when booking a commander cabin or higher category. The 84-passenger Safari Endeavour explores the marine-life rich waters of this UNESCO World Heritage Site on weeklong adventures round-trip from San Jose del Cabo. Activities include snorkeling with sea lions, desert hikes and remote beach explorations, a mule ride with local rancheros, and close-up encounters with gray whales and calves at Magdalena Bay during calving season.
Suite Deal
Families and other groups booking four or more cabins aboard the Legacy, Safari Voyager or Safari Endeavour on select 2020 Latin America or Alaska adventure cruises can save 50 percent on a larger suite as the fourth cabin. Suites provide a private gathering and party space for small groups. Travelers can save 50 percent on the 600-square-foot owner's suite aboard Legacy and Safari Voyager or a commodore suite on Safari Endeavour.
UnCruise Adventures website for booking info.
Wave Season Deals: Star Clippers
Here's your chance to save on a tall-ship adventure with Star Clippers. The line's "Choose Your Wave" offers apply to 2020 and 2021 sailings in the Caribbean, Mediterranean and Asia.
Star Clippers operates three of the world's largest and tallest sailing vessels. Star Clipper and Star Flyer are traditional clipper ships with modern amenities. Each carries 170 passengers. The 227-passenger Royal Clipper holds the Guinness World Record for being the largest and only five-mast, full-rigged sailing ship in service today.
All three vessels have expansive teak decks, swimming pools, informal dining and convivial tropical bars on deck.
The "Choose Your Wave" special lets travelers pick the deal that bests suits them. The choices are a $200 on-board credit per person, a one-cabin category upgrade or a complimentary massage and bottle of champagne in cabin plus prepaid gratuities.
This offer is good for any 2020 or 2021 sailing in the Caribbean and select 2021 Mediterranean cruises. Travelers booking any 2020 or 2021 Southeast Asia sailing can choose two of the wave options. Travel must be booked by Feb. 29.
RELATED: Star Clippers Thailand Cruise Rocks … by Heidi Sarna
RELATED: Royal Clipper Med Cruise with a Newbie … by Christina Colon
Star Clippers website for booking info.
Wave Season Deals: Drifting along the Danube
The Danube River winds through 10 countries, carving a historic path that unites fairytale villages, capital cities, castles and forested slopes for picture-perfect landscapes as far as the eye can see.
Given the exceptional diversity in food, architecture, culture and history, it's no surprise that nearly 50 percent of Avalon Waterways travelers chose the Danube for their European vacation in 2019.
Avalon provides nearly 30 Danube itineraries that range from four to 27 days, one of the biggest varieties of any line. Another distinction: "Short and Suite" getaways of four and six days. These are priced starting at $874 and provide time-starved travelers and first-time river cruisers the chance to test river cruise waters.
For a limited time, travelers can extend select Danube vacations in Budapest or Prague for free, a value of up to $759. Bookings must be made by March 9 for travel through Dec. 30.
Avalon Waterways website for booking info.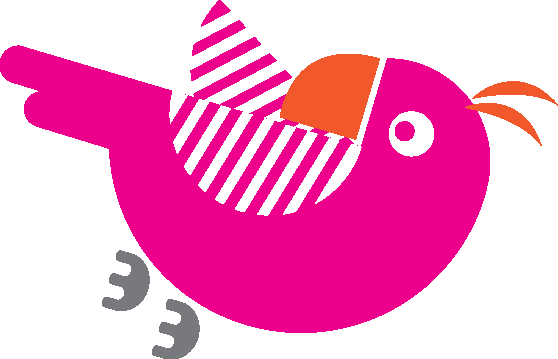 Don't miss great articles, reviews, news & tips about small-ship cruising, SUBSCRIBE to QuirkyCruise.com for updates and special offers!  
© This article is protected by copyright, no part may be reproduced by any process without written permission from the author. All Rights Reserved. QuirkyCruise.com.