Caribbean Scuba Diving + Island Windjammers Cruise.
By Elysa Leonard.
Excited and ready for an adventure, I left my land-locked home in the suburbs of Washington DC., and flew, via Charlotte, North Carolina, to the Caribbean island of St. Lucia. It was an early morning with a full day of travel ahead, and I was chock full of adrenaline and happy, sun-shiny thoughts.
I had briefly visited St. Lucia on a honeymoon cruise more than 20 years ago and remember the striking green Pitons. This time would be different; I was traveling solo to do an Island Windjammers cruise, but pre-cruise I would spend a few days in St Lucia focused on scuba diving, a hobby I have enjoyed for more than two decades.
Click here to read Elysa's story about her amazing Island Windjammers cruise.
Confessions of a Scuba Dive Junkie
I am an avid scuba diver, but it had been several years since I had been scuba diving in the "real" ocean. I am a scientific diver and part of an all-volunteer dive team at the National Aquarium – Baltimore. This position keeps my feet wet in between dive trips.
Dive 1: In the "Real" Ocean
For my three days at the Marigot Beach Club & Dive Resort in St Lucia, I'd be going out diving with Andre, the owner of "Dive Fair Helen." He was an expert dive guide, full of knowledge about the coral, fish, and shipwrecks of St. Lucia. He took us to some of the best dive sites on the south side of the island right below the towering green Pitons. The contrast of colors from the green of the Pitons to the turquoise blue sea took my breath away.
Luckily the coral of St. Lucia has not been the victim of bleaching. The corals were diverse, with deep mustard yellow to iridescent purple sponges, fern, elkhorn, and many brain corals.
It was a healthy, thriving and growing coral reef. There were plenty of moments to breath deep and admire the beauty of the Caribbean Sea. Ahhhhhh, My happy place.
The minute I saw St. Lucia's bounty of fish, I wanted to shout through my regulator, "hello my friends! I am back for a visit!"
The gang from my Aquarium dives was all there, will some added species I had nearly forgotten. The number of eels in St. Lucia was remarkable. We saw at least two on every dive and sometimes they were free swimming instead of peeking out of a crevice.
Boat diving is usually a two-tank experience (as compared to one-tank dives from shore). The first dive is longer and deeper, the second shorter and more shallow. After the first dive, we surfaced, got back on the boat, change empty tanks for full ones and shared stories of our dive.
Dive 2: Like Riding a Bicycle
Dive two was similar to the first one but in the shallows. We saw a large black spotted moray eel. It was larger than any of that type of moray I have seen before and a stunning contrast against the colorful coral backdrop.
There were trumpet fish hunting for a meal and princess parrotfish crunching on corals. You could actually hear the crunching. The visibility was excellent, and it was a pleasure to see such a vibrant, healthy reef. Once we surfaced and removed our gear, we had a relaxing 45-minute ride back to Marigot Bay.
Dive 3: A Gift
The next day, once again, the weather was perfect for diving — the sea was flat and calm with no wind, but only three divers had signed up to dive. Andre went out of his way to make this second day of diving happen for me and I will be forever grateful.
Because of the small numbers, Andre was our captain, driving us to the site and then he donned a wetsuit and gave us an exceptional tour as our underwater guide.
He took us to the shipwreck of the Lesleen M, which was purposely sunk to create an extension of the coral reef. In the 33 years that this ship has been beneath the sea, it has developed into its own outcropping of thriving coral reef. The ship is now completely encrusted with healthy hard and soft corals of all shapes and sizes. Check out the whitespotted filefish I happened upon; they're not usually so friendly!
And the fish? Oh, how they love this shipwreck! There were plenty of places to hide in the nooks and crannies and it was a perfect environment for so many species. Fish, fish everywhere!
There is something magical about a shipwreck, you can feel the energy there, and I think the fish feel it too.
I hope to go back and dive that wreck again. There was so much more to explore!
Our second dive on this trip was just as good as the first. As Andre entered the water, he seemed to be part fish. We visited another pristine reef with many baby fish, all supporting each other's existence in such a delicate ecosystem.
More Diving from the Vela
The next day I would board Island Windjammer's tall ship Vela for a week-long sailing adventure I absolutely fell in love with (read that article HERE). I quickly learned that with a little ingenuity, you could fit in diving as well as tons of snorkeling on a tall ship cruise like this one.
Jess, our operations director, arranged a two-tank morning dive for me and another passenger when we arrived in Iles des Saintes. The dive operation was called, "La Dive Bouteille – Plongées des Saintes" and was run by a sweet French couple — Phillipe and Laurence.
We stumbled a bit communicating above the water since we didn't speak any French and the diving couple did not speak much English. However, once below the water, we all spoke the common language of "fish" which ended the language barrier.
Our dive guides, Phillipe and Laurence were once beekeepers in France. They relocated to Iles des Saintes and started a dive business. You could tell they loved diving and enjoyed life in this small fishing village. I thought many times that day about relocating to this beautiful little village myself, to dive and learn French. It is a nice dream that I haven't forgotten, maybe someday?
Channeling Jacques Cousteau
They were both very experienced divers who knew right where to take us and seemed to be part mermaid-merman. Their shop was pristine and the dive boat small but efficient. An added bonus was that the dive sites were a quick 10-minute trip from their shop. Philippe had us enter the water from a backward roll off the side of the boat.
This has always been my most favorite way to enter the water and seems like something from a Jacques Cousteau film. Philippe showed us his favorite places, the corals were healthy with no evidence of the bleaching, it was a thriving beautiful reef. I felt lucky as he let this dive stretch more than an hour.
After we had used up most of our air, we surfaced and climbed the ladder onto the boat. The language barrier again became challenging, but we traded fish stories and with the help of an English/French fish guide. Laurence served us a delicious snack of homemade madeleine cakes and hot tea. It was the perfect interlude before she took us for our second adventure.
Laurence took us to see the garden of eels. It was a sandy patch that at first looked as if it was covered with seagrasses, but as we got closer, we realized these were not pieces of seagrass but many small eels swaying in the current.
They looked like they were in a trance moving slowly back and forth. It was mesmerizing to watch. Along the edge of the field of eels were several species of  razorfish, that hovered over their holes and darted inside to safety as they saw our shadows approach.
As we passed the field of eels and razorfish, we were pleasantly surprised to see a pair of balloon fish, with their piercing blue-green eyes, a large porcupine puffer fish, and a smooth trunkfish that were all searching for a meal. On our way back to the boat, we found more giant lobsters hiding under the rocks and traveled through a shallow section of reef with many baby fish.
It was a perfect morning, which would be followed by even more perfect days and evenings in the beautiful French West Indies.
Snorkeling with New Friends
Not only do I like to dive, but I also enjoy snorkeling.
With my experience as a reef survey diver and my many years as an aquarium diver, I can identify more than 100 species of tropical fish and have learned much about fish behavior.
On this trip, the word got out that I knew my fish and I led a band of snorkelers on a few fun adventures. Snorkeling makes "teaching fish" a bit easier since you can surface often and explain what you are looking at.
One afternoon we arrived at a small village in southwest Martinique called Les Anses D'Arlet. There were so many people and children splashing, swimming and even standing on the rocks, that it didn't look like a good beach for snorkeling. However, we were told it was one of the best snorkeling locations, so of course, you never know, I had to give it a go.
I put my masked-face in the water and almost shrieked in delight. I could not believe the number of different species. They were everywhere and in large numbers. It was better than some of my best dives when it came to seeing and identifying fish. I was so happy for my fellow snorkelers, most of whom, have never been diving, and they were seeing the best of the best!
We saw trumpetfish, even some baby ones, and a school of balloon fish. On a normal dive, you would be lucky to see two since they are often in pairs, but we saw a school of them! Large schools of hundreds of tiny fry moved through the water as if they were all part of one fish.
There were several types of grunts, porcupine pufferfish, eels, queen triggerfish, parrotfish, schools of blue-headed wrasse, and even an octopus!
It was the best snorkeling I have ever experienced and from the surface, you would never have expected that.
One More for the Road
Friday was our very last day on Vela and we were back in St. Lucia. We were anchored in Rodney Bay and went ashore with the intention of snorkeling on the beach at Pigeon Bay National Trust. As we entered the Park, I noticed that there was a dive operator doing shore dives from the beach. I decided to see if it was possible to sneak in one last dive.
I approached the dive master, a tall, fit St. Lucian man who was twice my size. I didn't have any of my equipment with me since this was not the original plan. I borrowed a wetsuit, and all the gear, but since we were planning to snorkel I had my mask.
As we started to descend and swim off, I quickly realized that I was going to have trouble keeping up. One kick of his fins was about four for me. The fins didn't fit me properly and I felt a burning pain on the top of my feet, but I kept going. I wasn't going to let anything stand in the way of my last dive.
We saw all the usual suspects and I couldn't help thinking that I should be saying goodbye to all of my fishy friends. Porcupine puffers, balloon fish and three, yes three different species of eels in one dive, green, white spotted and brown morays. There were pudding wives, creole fish, parrotfish, black durgons, ocean triggerfish and some pipefish at the surface.
It was a wonderful way to end my trip until I got out of the water, took off my fins and saw the tops of my feet. Blisters, that had turned into bleeding open sores on both of my feet. Ouch, but luckily I could wear flip flops for the trip home. They have since healed and left only a few small scars.
Just one of the many memories, and ones that will always remind me of that last-minute decision to dive in St. Lucia. It was worth the scars and I would do it again, in a heartbeat!
Top 5 Takeaways for Diving in St. Lucia
St. Lucia is a great location for a dive trip! Fantastic diving, lots of fish, healthy reef.

If you schedule a few extra days of diving, an Island Windjammer cruise is a great option for divers.

If is okay if you don't speak French because everyone can learn to speak Fish!

Don't judge a book by its cover, especially when selecting snorkel locations! Trust your cruise manager.

When diving, make sure that your fins fit properly!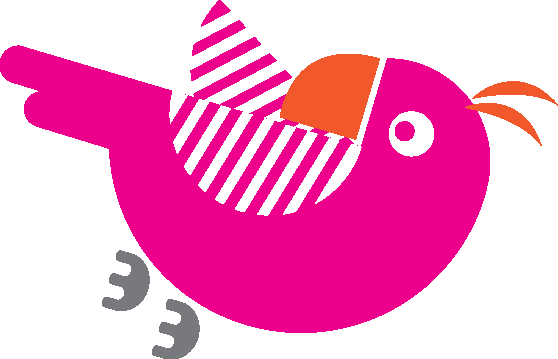 I would like to dedicate this article in memory of Phillipe Borac who recently passed away and to Laurence who is carrying on without him. I feel lucky and privileged to have shared a fabulous day with both of you. It is a day and a memory I will never forget. You shared a small window into your special world, showing me some of some very special places not many get to see and I want to thank you for that. Laurence, I hope to be back and diving with you again soon. Phillipe may you rest in peace, you have given so much to so many. Thank you.
Don't miss a post, subscribe to QuirkyCruise.com for monthly updates!  
© This article is protected by copyright, no part may be reproduced by any process without written permission from the author. All Rights Reserved. QuirkyCruise.com.