Scottish Cruising in the time of COVID-19
By Robin McKelvie.
Few things are simple in the age of COVID-19. Indeed sometimes it's just tempting to just give up hope, which has happened to some lovers of cruise ship travel as sailings around the world first fell victim to the virus and then were cancelled en masse.
There are tentative green shoots, however, in a few places including Scotland, where it is small ships that are leading the way.
Scottish Cruising
On the face of it cruise ship travel doesn't look possible in UK waters.
In a statement issued on July 9 the UK Foreign and Commonwealth Office (FCO) advised "against cruise ship travel at this time. This is due to the ongoing pandemic and is based on medical advice from Public Health England."
They do stress that this advice is constantly under review, but it appears unequivocal.
However I've just been out on a cruise in Scottish waters . . .
When is a cruise ship not a cruise ship?
I headed out with Red Moon Cruises on the very day that restrictions for general travel around Scotland were eased on July 15. How?
Well, it was possible due to another part of the FCO guidance that is easy to miss. It clarifies its definition of what constitutes cruise travel — "Cruise ship travel means staying overnight for at least 1 night on a sea-going cruise ship with people from multiple households."
As the husband and wife duo who run Red Moon only take four passengers — in this case me and my immediate family — we did not constitute "cruise ship travel."
So Red Moon is an option if you want to head out right now. They are good value too with exclusive use — including all food and drink — for four people for four nights from £4,800.
RELATED: Cruising with Red Moon. by Robin McKelvie
River cruises are go
It is not just small ships running as de facto charters that already have the official, clear go ahead. The FCO makes a distinction between "sea-going" and river cruises as these generally tend to be taken on smaller vessels that do not have the same risks of mass spreading of the virus.
In Scotland a superb option is European Waterways' Spirit of Scotland.
It is easily the finest way of exploring Thomas Telford's remarkable Caledonian Canal. They are cruising again on September 6 with a six-night adventure that will be repeated on September 13, 20 and 27.
You can read a full review of my trip on this luxurious river cruiser last year, below.
RELATED: Spirit of Scotland on the Caledonian Canal.  by Robin McKelvie
The rest of Scotland's small cruise ships
There are yet more green shoots for people desperate to head off on "proper" cruise ships as it were.
Indeed I am booked on two more sea-going cruises next month — on the Majestic Line and SkarvLines. This is possible due to the small nature of the vessels, leading on from the FCO advice on river cruising.
Ken Grant of the Majestic Line explains how they plan to recommence sailing at the end of August: "We are cruising based on our own risk assessment and following all relevant tourism and hospitality guidance issued by the Scottish Government."
Many matters of policy — especially apparent in the field of public health during this pandemic — are devolved from the UK to Scotland and come under the auspices of the Scottish rather than UK government.
Grant is keen to reassure passengers: "We will have health and safety protocols in place, including weekly testing of staff to ensure they are COVID-free. Passengers can wear face masks if they choose, but this won't be made compulsory. Before boarding, all passengers and crew will have their temperatures checked and the ship's public areas and touchpoints will be regularly cleaned and sanitised throughout the day."
RELATED: Ken Grant is in fact a public health doctor and epidemiologist, and he shares his opinions about travel in the age of COVID-19 in a white paper here.
RELATED: Ken Grant was interviewed for The Telegraph by writer Dave Monk, where he's quoted saying he'd rather not sail than force guests to wear face masks.
Their first cruise on August 29 was set to be a charter, but now has spaces for the public. The plan is to run using two of their four vessels and make 11 cruises in total this year.
It's no surprise that they are running their larger vessels, the Glen Shiel and the Glen Etive, which both carry up to 12 passengers and have more space including, I think crucially, indoor public spaces fore and aft, as well as outdoor areas.
A brave new cruise ship this year
There has never been a worse year for the cruise ship industry and it is certainly a terrible year to launch a cruise ship. That is the unfortunate position that SkarvLines have found themselves in. This is the first year for their 11-passenger Nova Spero, a converted fishing boat.
For months they must have worried that they would not even be able to make their maiden passenger voyage in 2020, but now they are slated to set sail in September and I will be on one of their first voyages.
I spoke to their owner, who is excited at the prospect of finally getting going.
"Honestly, we can't wait. We have spent a fair bit of time during lock-down working out social distancing measures and we're happy that we've got it covered. Safety has always been of paramount importance and once the sea air has blown away any thoughts of COVID-19 I am sure we'll all get along just fine," said John MacInnes.
MacInnes provides a useful overview of how cruising more generally might be in the time of COVID-19:
"For the remainder of this year, we are limiting the number of guests on board and we're offering single occupancy of cabins for no supplement. This reduced capacity means we can spread guests out more evenly throughout the boat with the required two-metre distancing enabled. Crew/passengers will be wearing PPE throughout the cruise (masks will be worn by all when outside cabins) and we will have strict cleaning regimens in place for public areas and shared shower rooms/toilets as well as all high-touch surfaces using COVID-effective biocidal cleaning sprays. All towels and linens will be washed at a minimum of 60 °C degrees."
"Meals will be taken with increased spacing at tables. Payments will all be handled in advance or by contactless card transaction. Guests will be asked to complete a health questionnaire before arrival and as part of this they will need to agree to allow personal contact in the event of an emergency. Other than that, the guest experience will be much as normal and we still strongly believe a cruise on Nova Spero will be truly unforgettable."
What about the others?
Not everyone has committed to cruising yet. Iain Duncan of Argyll Cruising is being more cautious, but still optimistic.
"We're not out cruising ourselves at the moment. We too are waiting for word from the FCO and Department of Transport. We are hoping that we will be allowed out come September and resume cruising from 12th Sept to end of October 2020," Duncan says.
RELATED: Back Doon the Watter, a Cruise on Argyll's 8-pax Splendour. by Robin McKelvie
RELATED: Check out the Argyll experience below.
https://www.youtube.com/watch?v=eW1icMOPbTA
One cruise line that definitely won't be heading out is St. Hilda Sea Adventures, a company that runs a trio of characterful small ships. They may not be sailing, but they are showing impressive flexibility by now offering their vessels for stationary self-catering breaks.
If you're not comfortable about cruising at the moment this is an option to get a slice of that romantic cruising ambience.
Good news on the horizon
Hebridean Island Cruises, who operate the glorious 50-passenger Hebridean Princess, may have cancelled all sailings aboard the favourite cruise ship of British Royalty, but they have good news too.
In mid-August they announced that they have bought the plush Lord of the Glens, which cruises Scotland's Caledonian Canal and isles. Look out for a step up in luxury as they strive to bring her up to a similar level as the Hebridean Princess next year.
RELATED: Lord of the Glens is Sold.  by Ted Scull
Looking ahead there is further good news.
All of the cruise companies I spoke to are planning on running full programmes in 2021, COVID-19 dependent of course.
With an eye perhaps on revenue, some are offering earlier than usual booking into 2022 and offering new programmes.
A shining example is the Majestic Line, who have announced that they are to be the first small-ship company (with vessels under 12 passengers) to pioneer trips out to the remarkable Orkney Isles off the northern tip of Scotland in 2022.
Amidst an ocean of depressing cruise news, Scotland's small ships are plotting an impressively optimistic course for the future. Watch this space.
Note
Before booking any Scottish cruise it is essential to check all of the constantly under review COVID-19 travel restrictions not only to the UK, but Scotland too as they can vary. Also it is essential to check the guidelines on spending time in Scotland safely in the time of COVID-19 as regulations again vary from England and other parts of the UK.
Clear advice is available on the Scottish Government website at https://www.gov.scot/collections/coronavirus-covid-19-guidance/.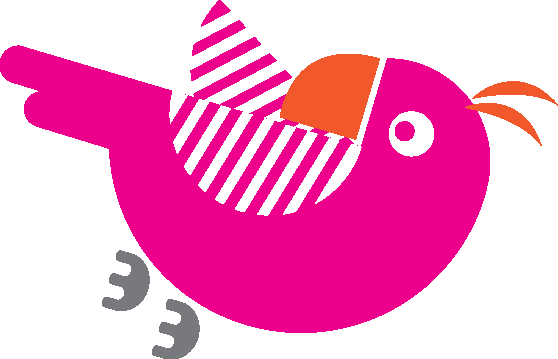 Don't miss great articles, reviews, news & tips about small-ship cruising, SUBSCRIBE to QuirkyCruise.com for updates and special offers!  
© This article is protected by copyright, no part may be reproduced by any process without written permission from the author. All Rights Reserved. QuirkyCruise.com.