American Jazz Arrives & Other Small-Ship Updates
By Anne Kalosh.
A happy note amid the pandemic: American Jazz, the third in American Cruise Lines' modern-style riverboats, has arrived.
The 190-passenger vessel is the latest to emerge from Chesapeake Shipbuilding in Salisbury, Maryland. It will debut on the Mississippi whenever service can resume.
American Jazz follows sisters American Harmony (2019) and American Song (2018).
New wellness/yoga studio
Rising six decks, American Jazz has vast expanses of glass for great views throughout and a multistory glass atrium in the center of the ship. Other hallmarks of the modern riverboat series include a patented opening bow with retractable gangway.
Travelers can spread out in several lounges and a grand dining room. There's also a fitness center, a new wellness/yoga studio, a casual outdoor cafe and expansive top sun deck. All interior spaces and accommodations have independent heating, ventilation and air conditioning systems, with no shared duct work.
Rooms for solo travelers
The roomy standard staterooms range from 300 square feet to 350 square feet, all with sliding glass doors and private furnished balconies. American Jazz also offers suites up to 650 square feet and single-occupancy staterooms of 250 square feet.
The vessel will showcase oil paintings and sculptures by New Orleans-based artist Greg Creason.
"The outlook for 2021 is tremendous and we look forward to American Jazz's first full season on the Mississippi, as well as the introduction of American Melody, the next new ship to follow in our modern riverboat series," American Cruise Lines President & CEO Charles B. Robertson said.
Windstar cancels through 2020
Windstar Cruises became the latest line to sit out the rest of 2020. It had planned to re-enter service in Tahiti in October.
"We had hoped that the number of cases of COVID and episodes of transmission would be in decline by now, and that the world recovery from the pandemic would be faster, but based on what we are seeing, we believe the most prudent way forward to keep our guests and crew safe is to postpone all Windstar sailings until next year," a company spokeswoman said.
Meanwhile, Windstar intends to continue reviewing and updating its "Beyond Ordinary Care" health protocols designed in partnership with the epidemiology department at the University of Colorado's Anschutz Medical Center.
Seabourn's expedition new build coming later
Seabourn has continued to push back the return dates of individual ships and announced expedition new build Seabourn Venture will be delivered later than planned.
Due to coronavirus-related shipyard closures earlier this year, Seabourn Venture is now scheduled for completion Dec. 1, 2021, instead of June. Venture had been set to debut in the Arctic, followed by a season in Antarctica.
Quest to assume Antarctica/Venture to Norway in winter
Instead, Seabourn Quest will now take on the 2021/22 Antarctica program, while Seabourn Venture will sail Norway in winter, giving travelers an opportunity to see the northern lights.
Details about the 264-passenger ship's revised inaugural season are being finalized and will be announced in October.
The interiors and outdoor guest areas of Seabourn's first purpose-built expedition ship are by hospitality design icon Adam D. Tihany, who's using tactile materials for a hint of rugged adventure in comfortable spaces like the Expedition Lounge.
Silver Origin's Galápagos debut set back
Silver Origin's inaugural Galápagos voyage is now planned for Nov. 7. Silversea Cruises had hoped to start service Aug. 22 but this was delayed by Ecuador's coronavirus situation.
Built for the Galápagos, the 100-passenger Silver Origin was delivered in June following an extraordinary effort by the Netherlands' De Hoop Shipyard, which voluntarily worked through the COVID-19 shutdown. Low water and high water conditions were also overcome.
Silver Origin is currently at the mainland Ecuadorian port of Manta, where crew training and familiarization processes are under way.
Silver Origin will take over year-round sailings from Silver Galapagos.
A-Rosa's E-motion coming later
European river line A-Rosa reports things have been going well since its restart in mid-June, but the inauguration of its new E-motion vessel will be delayed by a year, according to Seatrade Cruise News. 
The so-far unnamed E-motion-type vessel will be coming in spring 2022. Originally this hybrid-powered boat, designed to approach destinations on silent, emissions-free battery power, was to debut in May 2021.
The revised schedule has the first cruises along the northern part of the Rhine in April 2022.
Related: Cruising Restarts in Travel Bubbles.  by Anne Kalosh
No money down to book Crystal Esprit
Reservations opened for 2023 and early 2024 for the boutique yacht Crystal Esprit. This all-suite, 62-passenger gem will sail six-, seven- and eight-night voyages in the Seychelles, Greece, France, Italy, Israel, Egypt, Jordan and Croatia.
What's more, travelers can reserve their trip with no money down, as the Crystal Confidence 2.0 program offers a 90-day deposit window, extended final payment and relaxed cancellation schedules for all voyages through 2023. From January 2023 through March 2024, Crystal Yacht Cruises — named the 2019 Best Small-Ship Cruise Line by Condé Nast Traveler readers — will sail 58 active voyages.
During January to March 2023 and 2024, Crystal Esprit will be at home in the Seychelles. From
April to October 2023, destinations include the Greek Isles with a Corinth Canal transit, Croatia's Dalmatian coast, the Italian Riviera and the French Riviera. In April, November and December 2023, the yacht will explore Israel, Jordan, Egypt and Cyprus.
Fares start at $2,699 per person.
RELATED: Crystal is Not Going Out of Business.  by Anne Kalosh.
SeaDreaming of Barbados
SeaDream Yacht Club is asking its loyal customers what they think about a possible new weeklong Barbados itinerary that would replace the planned Caribbean program this winter.
When looking at the upcoming Caribbean season, SeaDream — which successfully restarted cruises with a novel Norway-Denmark itinerary on June 20 with just four weeks' notice — thought of again trying something different from its published schedule.
The new itinerary includes St. Vincent and the Grenadines as well as Grenada. If it goes ahead, sailings would start Nov. 8.
Emilio Freeman, vice president, itineraries and destinations, said he chose places where SeaDream will be welcome, that are currently open for tourism and that are more secluded, in line with the brand's yachting bent.
The proposed itinerary would see travelers embarking at Bridgetown, Barbados (Sunday), calling at Kingston, St. Vincent (Monday), Port Elizabeth, Bequia (Tuesday and overnight), Canouan Island (Wednesday), Mayreau (Thursday), Grenada's St. George's (Friday), Tobago Cays and Union Island (Saturday) and disembark in Barbados (Sunday).
Freeman said these destinations all offer friendly people; "smooth, silky sand beaches"; and are places where the rich go to escape. (Bloomberg described Canouan as "where the billionaires go to get away from the millionaires.")
If this itinerary is approved, travelers most likely will be tested for coronavirus three times before embarking. Barbados requires a negative test taken within 72 hours before arriving at the airport and likely would retest travelers from high-risk countries like the United States on arrival, plus SeaDream would test everyone before they embark.
The line said it would use a "gold standard" PCR test with quick results, capable of processing 50 people an hour. The SeaDream yachts carry just 112 passengers each.
RELATED: Small Ship Cruising Restarts Fitfully. By Anne Kalosh
Lindblad raises $85 million
Cruise operators have been scrambling to shore up liquidity as the pandemic wages on. Lindblad Expeditions Holdings has just secured its future by entering into an agreement with a group of investors for the private placement of $85 million in convertible preferred stock.
This is part of Lindblad's actions to ensure it is sufficiently capitalized to withstand the COVID-19 downturn and "emerge in a position of strength," according to Sven-Olof Lindblad, president and CEO.
RELATED: Small Ships, Remote Operations, an Edge for Lindblad's Return to Service.  by Anne Kalosh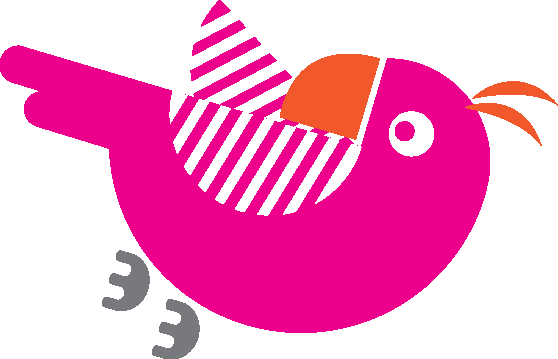 Don't miss great articles, reviews, news & tips about small-ship cruising, SUBSCRIBE to QuirkyCruise.com for updates and special offers!  
© This article is protected by copyright, no part may be reproduced by any process without written permission from the author. All Rights Reserved. QuirkyCruise.com.