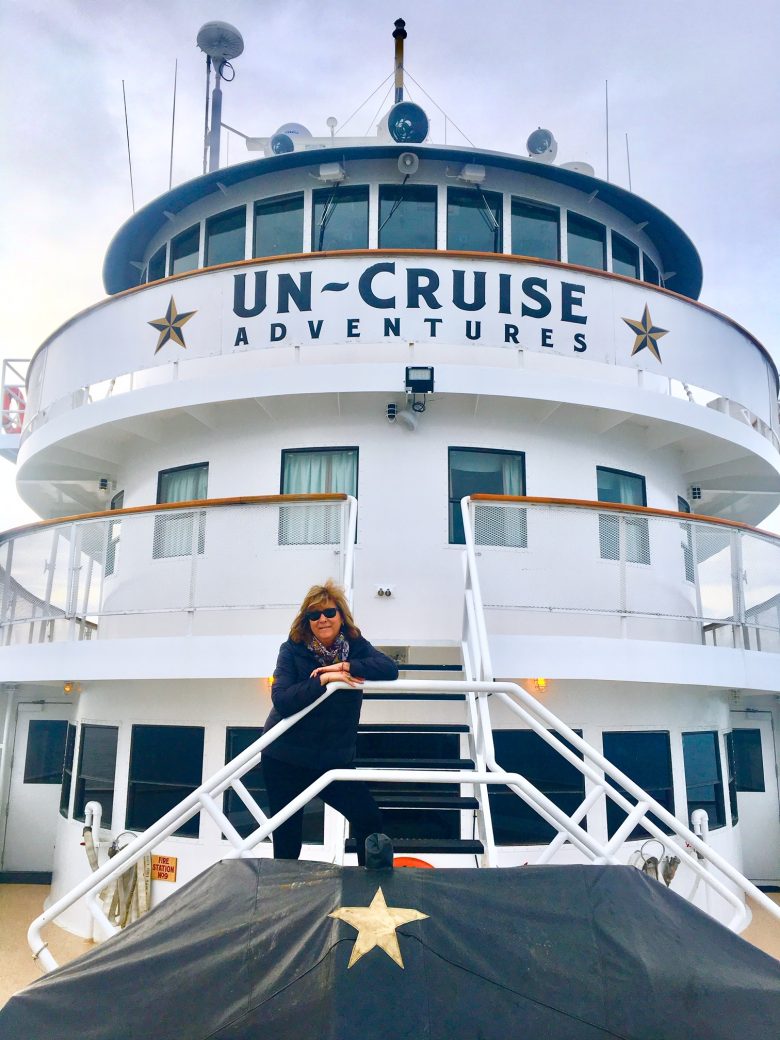 Thanks for entering our fabulous giveaway! We'll announce the winner next week!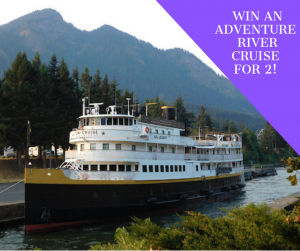 Check back for future Cruise Giveaways!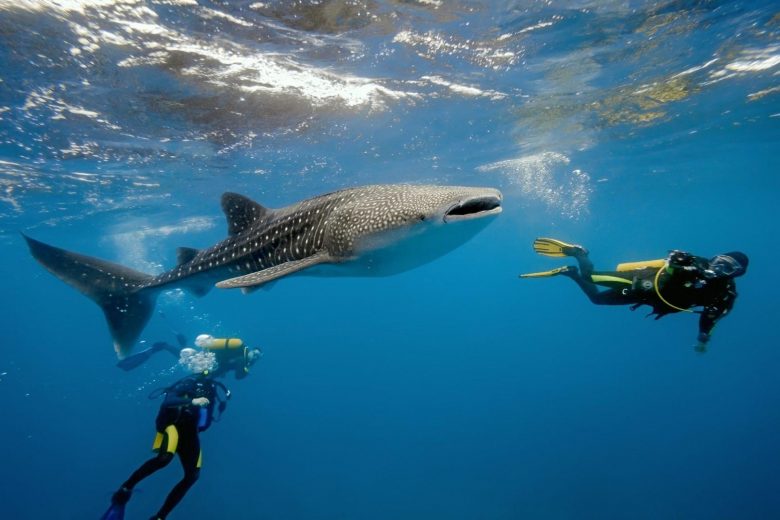 Liveaboard Dive Boats
Quirky's Heidi Sarna had an e-chat with Sandro Lonardi, head of marketing at PADI Travel, to discuss what liveaboard dive boats are all about.
1) What is a liveaboard dive boat and how is it different than other yachts and boats?
Liveaboard boats allow dive travelers to reach remote and undeveloped areas not easily accessible by day trips. A liveaboard is a boat specifically designed for diving trips that usually last longer than one night. The boats offer sleeping accommodations and a comfortable diving deck where divers can prepare scuba equipment. Liveaboards usually have one, two or more tenders to take divers to and from dive sites.
2) Do liveaboard dive boats tend to be a certain size and kind? What is the passenger capacity range?
Usually the liveaboard dive boats host between 12 and 30 divers, but you can also find both smaller and larger vessels.
3) Are liveaboard boats always crewed?
Yes. You can also charter liveaboards and plan your own itinerary, but always with the crew.
4) Where do the vast majority of liveaboard boats go? What regions of the world?
Liveaboards operate across the globe — in fact PADI Travel offers hundreds of liveaboards in destinations all around the world including Central America, South America, the Caribbean, Europe, Red Sea and the Middle East, Indian Ocean, South-East Asia, Australia and the Pacific Islands. You can learn more about some of the top liveaboard destinations from PADI Travel here.
5) What is the average length of a liveaboard dive boat trip? How many dives per day?
The average duration of a liveaboard dive trip is 7 nights, but you can find both shorter and longer trips. Most liveaboards offer between 2 to 5 dives per day (3 dives per day is the most common).
6) Are liveaboard dive boats luxury or basic, and what is the general price range? Where do the least expensive options tend to be? And where are the most luxurious?
In most cases, the diving, food and drinks are included in the price of the trip. Most of the liveaboards range between $1,000 to $2,000 per person for trips in the two- to seven-day range. PADI Travel offers both luxury and budget-friendly liveaboard options to meet the needs of every dive traveler. Learn more about luxury liveaboard dive boats here and budget-friendly options here.
7) Are liveaboards geared to experienced divers? Are there any for newbies? What is the minimum age?
Usually, liveaboards are more popular among experienced divers as they offer a unique "eat, sleep, dive" vacation. The scuba guides who work for PADI Travel offer insight as to the level of training and experience required for particular destinations. Here are some of PADI Travel's top liveaboard destinations for advanced divers.
Many liveaboards do not have a minimum age, and children as young as 10 years old can become a certified PADI Open Water Diver. You can learn more about kid-friendly liveaboards on PADI Travel here.
8) What equipment is supplied and what should divers bring?
As with most dive centers and resorts, divers can usually rent or bring their own dive gear. PADI recommends bringing your own mask, snorkel and fins at minimum. Here's more info about dive equipment. Divers will also want to check with the dive operator to see if specialized equipment is needed for the particular location or type of diving they will be doing on their trip.
9) What are the food and accommodations like? 
Food and accommodations vary widely depending on the style of the boat, from high end to budget. See the luxury vs budget-friendly articles above for more detail.
10) Please share some of your most memorable liveaboard dive boat experiences. 
Cocos island, Costa Rica — 36 hours sailing from the coast, very remote, great shark diving.
Raja Ampat on a Phinisi — stunning scenery in a pirate-style wooded boat.
Maldives on a luxurious boat — top service and top dive destination.
11) What is your new PADI Travel all about, briefly?
PADI Travel is the ultimate online tour operator for scuba divers. With liveaboard trips and sleep and dive resort packages available in more than 300 destinations across the world you can be sure to find the perfect option for your needs. When you book with PADI Travel you get the lowest prices, with no hidden charges, as well as free dive insurance. Our scuba travel experts, available 24/7 via chat, email and phone, will help you research, plan and book your next trip. Browse the list of all the available liveaboards on PADI Travel here.
Don't miss a post, subscribe to QuirkyCruise.com for monthly updates!  
© This article is protected by copyright, no part may be reproduced by any process without written permission from the author. All Rights Reserved. QuirkyCruise.com.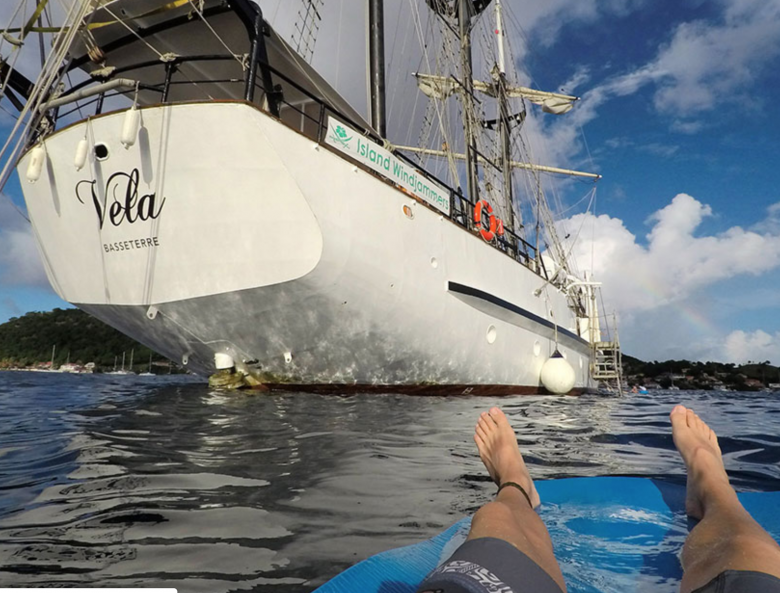 QuirkyCruise Island Windjammers Cruise Giveaway
Boy do Heidi and Ted  love saying … "And the Winner Is" …
We're excited to announce the winner of our Island Windjammers Caribbean cruise giveaway is Gail Whitworth from the USA!
Gail and her guest will enjoy a free 6-night Caribbean sailing-ship cruise for 2 with Island Windjammers.
When Gail found out she was the winner of our free Island Windjammers cruise a few weeks ago, chosen at random, she of course was thrilled. She responded to us saying:
"What a wonderful morning surprise! I cannot believe my luck! I am excited beyond words to take this cruise and already contacted and invited my best friend of 60 years, who loves to sail. Sadly, my husband died recently and would have loved to have been soaking it all up. Rest assured, the snorkeling would have been the cherry on top, just as it will be for my friend Sheilagh. Thank you so much for this glorious lift to my day! Gail"
Windward Islands
Gail and her friend look forward to a relaxing week tootling around the Caribbean. She's chosen a 6-night Windward Islands itinerary aboard the Vela round-trip from gorgeous Grenada and visiting awesome un-touristy Bequia, Carriacou, Mayreau, Tobago Cays, and Union Island. Talk about amazing beaches!!
Watch this space for highlights of her trip once she's back!
And stay tuned for our next QuirkyCruise "Who Wants to Live the Life of a Travel Writer" free cruise giveaway during the month of March. Our partner for March's cruise giveaway is "CroisiEurope Cruises" and they're giving the lucky winner a 7-night Danube River cruise around-trip from Vienna, Austria!! 👏🏼😍👏🏼
Island Windjammers is one of our favorite small-ship quirky lines. Here's our review of them:
Remember Windjammer Barefoot Cruises? Enormously popular in the '80s and '90s for its ultra-casual, rum-fueled Caribbean sailing adventures, the line folded in 2008, leaving thousands of loyal passengers sad and landlocked. Enter Island Windjammers. Launched in 2009 by and for Windjammer Barefoot regulars when they got together to buy the 101-foot brigantine schooner DIAMANT, the line is a more mature version of its barefoot predecessor, operating truly intimate sailing adventures that tootle around the quieter corners of the Caribbean, far from the megaship mega-crowds. Sure, there's still plenty of rum punch and Red Stripes consumed, but the volume of the party has been turned way down to just the perfect level. (Island Windjammers is not to be confused with Sail Windjammer, a one-ship line that operates the 72-pax Mandalay, formerly of the Windjammer Barefoot Cruises fleet.) Read the rest of the review here.
Don't miss a post, subscribe to QuirkyCruise.com for monthly updates!  
© This article is protected by copyright, no part may be reproduced by any process without written permission from the author. All Rights Reserved. QuirkyCruise.com.