Cruising in Scotland
By Robin McKelvie.
In these turbulent times the idea of stealing away on a small ship to an uninhabited island or two with just your loved ones has never been more appealing. Handily Red Moon Cruises offer just that and the great news is that they have just started sailing Scotland's spectacular coastline again.
Join me now as I take you on an adventure aboard Red Moon's first post-lockdown sailing out of Dunstaffnage Marina last month.
The four-passenger Red Moon is a trim, little converted fishing trawler, which was launched by the British Admiralty in 1945 as a general-purpose vessel as World War II drew to a close. She has operated under many guises since and changed a great deal — for example she has lost a machine gun fore and gained a sail!
Today she operates as an ultra cozy small cruise ship, lovingly looked after and operated by husband and wife team, New Zealander Scott Atkinson and English woman Mary Waller. They have clocked up decades of experience of sailing and working on vessels across the world, so you're in good hands aboard Red Moon.
Covid-19 Cruising
This experience and a steady hand have never been more important. On arrival at the marina, Scott welcomes my wife, two kids and me with a broad Hebridean smile, but no handshakes as they are continuing to take COVID-19 seriously.
We have the run of the ship, but we're asked not to touch any of Mary's cooking facilities in the spacious galley and to give Scott physical distance in the lovely wooden wheelhouse. Our bathroom to be cleaned daily, but not our cozy cabins. There is one double and a pair of twin cabins, which share a roomy bathroom with shower.
Hand sanitizer is readily available alongside wipes and regular gel use is a must, especially when going ashore on the tender.
The precautions don't alarm us and are actually reassuring. We sail out of Dunstaffnage in our floating cocoon feeling like we are escaping a storm rather than sailing through one, a precious feeling these days.
As Red Moon is only currently available for use by a single family, and takes a maximum of four guests, we have a great deal of freedom.
Skipper Scott explains he works around 'themes' so we tell him what we like and he helps us plan an itinerary that caters to our tastes and the weather conditions.
As a Scot I'm well aware that some of Scotland's island communities are not too keen on tourists visiting at the moment, especially the Western Isles.
This is the only health board in Scotland not to have suffered a single COVID-19 death and the authorities want to keep it that way.
So, we choose a relatively modest plan for our three-night cruise that keeps us within sight of the mainland, whilst still being able to land on a couple of wee islands.
Wildlife & islands
Bashing out to sea our COVID-19 worries quickly dissolve as we spot porpoises to port, and then hulking bottlenose dolphins.
As we eke into a deserted bay just off the southwestern shores of the isle of Lismore a massive juvenile sea eagle greets us with a lingering fly past.
The scene is quintessentially Hebridean as we hunker in the shadow of a ruined castle and gaze out towards a sprinkling of other isles and brooding mountain peaks.
Meals prove to be quintessentially Hebridean too. First up is a heaving platter of boat fresh langoustines. We catch sight of the boat that caught them en route to Lismore. The main is perfectly pink salmon fillet, which we wash down with a local craft ale.
Other foodie highlights include delicious venison, plump monkfish and massive king scallops. Mary works miracles in her wee galley including dishes with lots of herbs and spices flavoring the local produce.
Our first trip ashore comes the next morning on our second day to the uninhabited isle of Bernera. The revered Scottish saint St Columba is once said to have preached here under a giant yew tree. We walk through the wilds with his ghosts as we make for this tiny island's highest point.
From here the mists ease for a moment to allow teasing glimpses of Lismore and out west towards the remote Morvern Peninsula.
Onwards to seals & seabirds
That afternoon we make it ashore in Morvern, delving up an emerald glen through the heather in search of red deer and golden eagles
We find them, but don't see a single soul as we stroll without having to worry about physical distancing for a change.
On our third day we make landfall on another island. Balnagowan is a beauty.
We row in so as not to disturb the thriving local seal population. They watch us with great interest, especially the young cubs, as we make it ashore with a beach landing. We wait for the seals to come and check us out as my girls play with seashells.
On Balnagowan I strike out for a wee walk on my own and come across the owner of the island. Instinctively I recoil not wanting to offend or worry her. I needn't have worried too much. She is delighted to see the friendly face of a stranger after what must have been quite a lonely lockdown.
We talk about her — to me — idyllic life on this gorgeous island paradise. She keeps goats and makes it clear I can ramble anywhere I like, but advises quite rightly that I stay away from the nesting birds.
A reassuring return
All too soon that night we are having our last supper.
We had all been nervous about heading out after being shielded away in our bubble during lockdown.
Scottish cruising has been in lockdown too and when we sailed we were the first small ship to get going again.
Literally we sailed on the first day permissible by the Scottish Government, July 15. We were reassured, though, by our open and professional husband and wife crew. It was encouraging too that it seems some islanders are keen to see visitors return.
Easing back into Dunstaffnage Marina we have returned with the suitcase full of epic memories that any adventure to Scotland's incomparable Hebrides offers up in such life affirming abundance.
Scottish cruising is back and it has been a sheer delight being part of its rebirth.
If you're looking for a heart-warming family-run small ship cruise experience in Scotland, you've just found it.
RELATED: Cruising Scotland in the Age of COVID-19. By Robin McKelvie
QUICK FACTS
Itineraries/Fares
Red Moon Cruises have 4-night cruises available in 2020 from £4,800 for four guests all inclusive including all meals, drinks and excursions.
Red Moon is currently only available for single family use with a maximum of four guests.
Getting There
These days there are a number of direct flights from North America to Scotland. Depending on your airline, many flights connect through London. You can choose to arrive in the Scottish capital of Edinburgh or Glasgow. Trains run from Glasgow direct to Oban, which is a 10-minute cab ride away from Dunstaffnage Marina.
Tips
Red Moon Cruises offer a Bed & Breakfast option to stay the night before or after a cruise at the marina. This comes in handy for those who have just made a long journey or are about to embark on one.
Weather
Scotland is this green with a reason as it can rain whenever you visit. The cruising season runs from spring in April through to autumn in October. May and September are good choices as they tend to be drier and there is less chance of having to contend with the baleful midge, a harmless but annoying small insect ashore. August is the warmest month, but can also be very wet.
Money Matters
The British Pound is the official currency, with Scottish banks printing their own notes that are legal tender throughout the UK. Credit cards and cash widely accepted.
For more information on cruising with Red Moon Cruises check out www.redmooncruises.co.uk.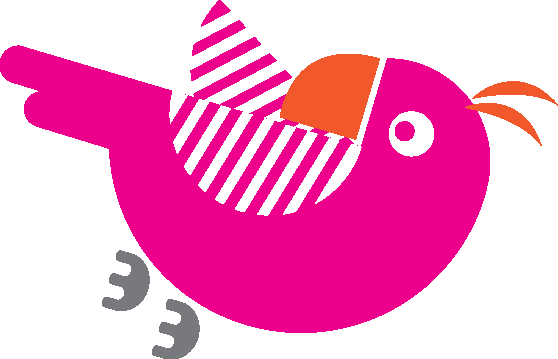 Don't miss great articles, reviews, news & tips about small-ship cruising, SUBSCRIBE to QuirkyCruise.com for updates and special offers!  
© This article is protected by copyright, no part may be reproduced by any process without written permission from the author. All Rights Reserved. QuirkyCruise.com.