Reader Review: Scenic Spirit.
REVIEWER
Walt Bruyns/Jan Hayes from Canada.
CRUISE LINE
SHIP
Scenic Spirit.
DESTINATION
Cambodia/Vietnam.
# OF NIGHTS
7.
DEPARTURE DATE & PORTS
October 2018, from Siem Reap, Cambodia.
OVERALL RATING
5 out of 5 stars (5=excellent, 4=very good, 3=good, 2=poor, 1=terrible)
-Food Rating: 5
-Cabin Rating: 5
-Service/Crew Rating: 5
-Itinerary Rating: 5
HAVE YOU BEEN ON A SMALL SHIP CRUISE BEFORE?
I've been on 5 small ship cruises.
REVIEW
On board the Scenic Spirit, the staff was friendly, attending to all our needs. The cabin was well laid out with the bedroom separated from the sitting area; it had everything we needed and our cabin attendant was efficient.  The pace of the cruise as well as the itinerary was terrific…… Stopping along the way was well planned and thoroughly enjoyable.  The Mekong River is one of the most scenic rivers of the world and the scenery showed well from the Spirit; we saw some great sunsets. Having travelled with Scenic before, we expected a great trip…….and we got it!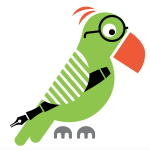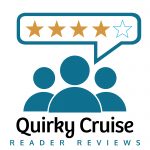 Contribute to our pool of honest reviews by real passengers. QuirkyCruise wants to hear about your latest small ship cruise for our Reader Reviews, a growing reservoir of opinions by small ship cruise lovers around the world. We don't edit or sugarcoat, we just present QuirkyCruise reader reviews straight from travelers to you.
Click here to fill out a QuirkyCruise Reader Review FORM.
And here's an INDEX of ALL our Reader Reviews. Have a look at what fellow travelers have to say and see what floats your boat.
Subscribe to QuirkyCruise HERE to receive a monthly update!
© This article is protected by copyright, no part may be reproduced by any process without written permission from the author. All Rights Reserved. QuirkyCruise.com.