First to Resume Cruise Operations.
by Anne Kalosh.
With parts of the United States beginning to open and small passenger ships exempt from the COVID-19 no-sail order, it's possible U.S.-flag lines will be cruising this summer.
American Cruise Lines hopes it could be the first to resume cruise operations. The aim is to restart service initially on three ships: American Song on the Columbia and Snake rivers, American Harmony on the Lower Mississippi and American Constellation in Alaska.
American Queen Steamboat Co
has also just announced they plan to return the
American Empress
to service on July 6 in the Pacific Northwest.
June 20 from Portland
The plan is for American Song to embark June 20 in Portland, Oregon, on a Columbia and Snake rivers itinerary to Clarkston, Washington. American Harmony would sail June 28 from Memphis, bound for New Orleans. American Constellation would follow in June/July in Alaska.
This plan seems different from the stream of continuously changing cruise line announcements about when operations are "scheduled" and is perhaps a more credible possibility given American's small vessels and its close relationships with local communities and states.
"We feel our ships are perfectly designed to be one of the first to return to service," said Paul Taiclet, vice president of hotel operations, American Cruise Lines. He stressed this is a collaboration with ports and communities to "make sure they're comfortable with what we're doing."
"We're working on a safe, comprehensive plan to put ships back into service that will satisfy the communities and keep guests safe and crew safe," he said.
Customers want to travel
According to Taiclet, American has gotten a "very favorable response" from customers booked on these sailings, along with people on canceled cruises who are eager to travel.
"Our guests like the idea of staying within the United States and some live within driving distance of the ports," he said.
SUBSCRIBE to QuirkyCruise.com for updates and special offers.
Ships carrying under 250 souls not part of no-sail order
Besides American, lines like American Queen Steamboat Co., Alaskan Dream Cruises, Blount Small Ship Adventures, Lindblad Expeditions, UnCruise Adventures and others field ships carrying fewer than the 250-person threshold in the U.S. Centers for Disease Control and Prevention's no-sail order.
As the CDC stated in its April 15 rule:
"Based on substantial epidemiological evidence related to congregate settings and mass gatherings, this order suspends operation of vessels with the capacity to carry 250 individuals or more. Evidence shows that settings as small as nursing homes or movie theaters can proliferate the spread of a communicable disease.
"As the numbers of passengers and crew on board a ship increases, certain recommended mitigation efforts such as social distancing become more difficult to implement. In light of the demonstrated rapid spread of this communicable disease in current cruise ship settings, application of this order to vessels carrying 250 or more individuals is a prudent and warranted public health measure."
But many factors come into play in order to resume cruise operations
Whether these small ships can resume sailing, however, is up to state health authorities, ports and local communities. Do state health officials deem conditions are safe to allow travel and do governors agree? Would passengers from other states and regions be allowed? Will ports open to these ships? Will communities want these visitors?
Taiclet stressed American will operate only if states want that, too.
"The most important thing is that we do this safely for the guests, the ports and the crew," he said.
American's initial three itineraries involve Tennessee, Mississippi and Louisiana; Oregon and Washington; and Alaska. Depending how the first cruises go and the timeline for opening other parts of the country, American hopes additional ships could resume in July with most of its fleet sailing in August.
Restoring confidence in ship travel
But will people feel it's safe to travel by ship? Will crew want to return to work?
Lines like American, UnCruise Adventures and others say their loyal customers in particular want to sail and, according to Taiclet, his company's crew are "eager" and "excited" to get back to their jobs.
Still, as an UnCruise Adventures spokeswoman pointed out: The travel industry as a whole, and particularly cruise operators due to the negative impressions of the pandemic, will need to assure people it is safe to travel.
Small-ship lines are betting people will feel more comfortable on vessels with less crowding, on coastal or inland itineraries that don't take them far away with the potential of being stuck at sea or in a remote foreign port should a breakout occur.
Anyway, for Americans wishing to roam in the coming months, domestic destinations may be the only ticket available.
"We also have close relationships with the small communities we visit, and we don't want to go anywhere that would cause uncertainty," the UnCruise spokeswoman continued. "We are working with local and state municipalities to affirm details and are looking at mid-July to resume operations."
Detailed new health protocols
The fact that small-ship operators are publicly detailing their enhanced health protocols when many big-ship lines aren't saying much for now suggests these domestic U.S. operators expect a quicker return to service.
All are talking about pre-screening of passengers and crew for health conditions, added screening at embarkation, changes to allow social distancing on board, heightened cleaning and sanitation and special procedures for port visits/shore excursions.
Occupancy reduced to 75 percent
At American Cruise Lines, ship occupancy will be reduced to 75 percent initially to ensure social distancing, and Taiclet said there is plenty of public space, along with private stateroom verandas, on the three ships that would begin first.
American Song would not carry more than 180 passengers, American Harmony would be capped at 190 and American Constellation at 175. This makes 450 square feet of space per guest.
American also teamed with a seasoned healthcare provider, Vikand Solutions, to manage medical operations, support shipboard virus prevention, screen/test guests and crew before they embark and collaborate with ports and shoreside healthcare facilities.
On the ships, heating, ventilation and air conditioning systems are independent for each stateroom and public space, so air is not recirculated in different areas.
Restaurant capacity will be reduced, and there will be no buffet service. In-stateroom dining can be arranged. Personal protective equipment will be provided on the ship and for guests at each destination, where recommended. Certain shipboard staff will be required to wear PPE.
Shore excursion motor coach capacity will be held to 50 percent. American charters its coaches for exclusive use and they follow the ship. The vehicles will be sanitized before every boarding. The line includes tours on the Lower Mississippi and in the Pacific Northwest so participation is high, ensuring a more controlled environment.
Adding a medical facility and nurse to each ship
Vikand Solutions will provide each vessel a nurse, supported by a shoreside doctor and other medical professionals, and take care of health situations, assessment and an outbreak plan. COVID-19 testing will be available on board, with protocols to be determined as the science evolves. Rooms on each ship will be set aside for isolation, if needed.
Before COVID-19, American did not have medical centers or nurses. As a domestic, inland operator, it was not required to do so. The company is now taking these extra proactive steps to ensure a higher level of safety.
Additional training for crew will cover the new operating protocols and heightened sanitation practices. PPE will be provided for positions like housekeeping and galley staff.
American Queen Steamboat Co.
AQSC's partner is Ochsner Health, a system that serves Louisiana, Mississippi and the Gulf South. (The company plans to announce a healthcare partner for its Pacific Northwest itineraries on American Empress in the coming weeks.)
Ochsner Health will conduct assessments of American Queen, American Duchess and American Countess and work with AQSC to implement disease prevention and mitigation strategies across the fleet. Also, Ochsner will reassess the AQSC vessels on a monthly basis and update recommendations as needed based on scientific data and CDC recommendations.
Virtual access to experts
A virtual clinic, powered by TytoCare, will allow employees and passengers access to shoreside healthcare professionals, including infectious disease experts.
In addition, each vessel will carry a certified medical representative to assist with urgent medical care, implement quarantine procedures and coordinate shoreside medical assistance. In an emergency, AQSC and affiliate Victory Cruise Lines have the ability to quickly transfer anyone to facilities ashore by coordinating pick-up at municipal landings and docking facilities.
Ochsner Health personnel will oversee the pre-boarding screening process and assessments for all itineraries embarking in New Orleans, and AQSC plans to identify healthcare partners for its other ports.
Elevated safety protocols include pre-cruise screenings, crew screenings, updated boarding processes, increased sanitation measures and systems like MXP Protect, which incorporates the use of thermal imaging.
Sister brand Victory Cruise Lines
Victory Cruise Lines, operated by AQSC, will implement similar health and safety protocols when it resumes its operations on the Great Lakes and Canadian Maritimes in 2021 (Victory just canceled its 2020 season.) Note, Victory's two coastal ships are flagged to the Bahamas, not the U.S.
Prior to embarkation, all passengers and crew will have to complete a health questionnaire and a medical travel screening survey. At the pre-cruise hotel, medical personnel will screen each guest and conduct a temperature check. Boarding will be denied to anyone deemed to pose a health risk.
There's a 24-hour window between the pre-cruise hotel stay and vessel embarkation.
Once people are cleared during the pre-cruise process, embarkation will be conducted via one controlled access point with thermal cameras supplementing the manual temperature checks of the pre-cruise screening.
An on-board medical representative will conduct the gangway screening, complete the health and safety survey and provide reports to the master and hotel director.
Monitoring during the cruise
Throughout AQSC voyages, trained staff will maintain protocols and observe passengers and crew for symptoms. Anyone who has an elevated temperature, shows signs or symptoms of illness or who vessel management determine needs further assessment will be sent directly to a local medical partner for evaluation and testing. Anyone testing positive for a contagious condition won't be allowed to rejoin the vessel.
Using MXP Protect, AQSC will be able to monitor critical areas on board with thermal scanning. All passengers and crew will be monitored by passive thermal imaging when returning to the vessel in addition to random manual screening.
Public room/stateroom cleaning
And there's more, much more that AQSC is doing.
Increased sanitation of all contact surfaces such as handrails, tables, chairs, desks, work surfaces, door handles, telephones and elevator controls — both front and back of house — will be conducted hourly with an all-chlorine solution.
All public and crew spaces will be fogged twice daily and multi-purpose disinfecting wipes will be made available in staterooms.
Cabin staff will clean and sanitize all surfaces of the room and use an EPA-approved disinfectant spray, as well as Protexus Electrostatic Sprayers to fog staterooms daily.
Self-service buffets are suspended, and waiters will be stationed at buffets to serve food. Crew will minimize guest touch points by manually entering cabin numbers rather than using guest swipe cards and by replacing communal items such as salt/pepper pots, sugar bowls and butter bowls with single-serve packets.
Tables, chairs and countertops will be sanitized on the hour or when vacated by the guest, and menus will be printed on single-use paper and discarded after each use. All table items will be removed each time a table is vacated. All crockery, glassware and cutlery will be washed even if unused. Self-service areas are suspended in the bars, too, and individual bowls of bar snacks will be available on request.
Deck rails, swimming pools, the gangway and other external hard points will be sanitized at least every hour when in use, with the gangway sanitation occurring every half-hour when in use.
Motor coaches will be reduced to a maximum 52 percent capacity. Bus seats, windows and handrails will be sanitized with an EPA-recommended solution daily before boarding and every hour when in use. Liquid hand sanitizer dispensers will be available at the door. All shore excursions will be conducted within the guidelines of the local municipalities visited.
Alaska will be very different this season
If small-ship lines do resume sailing in the coming months, they may have some places to themselves, given many big-ship cancellations in regions like Alaska and Canada/New England.
"Sailing in Alaska this season will be more pristine than ever, and not likely duplicated anytime soon," according to Capt. Dan Blanchard, CEO of UnCruise Adventures.
He added that Alaska "has always had my heart. I've sailed there since I was a boy and I'm excited to get back on board. With anything we do, we will respect local community requests and in part, our sailings are determined by the market."
RELATED: Alaska Adventures with UnCruise.  by Judi Cohen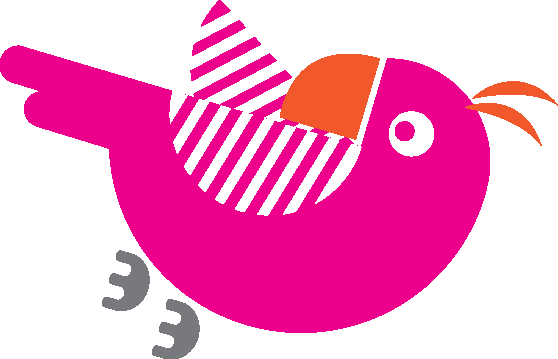 RELATED: A QuirkyCruise.com Q&A with UnCruise CEO Dan Blanchard about the new seven-member US Small-Boat Operators Coalition.
Don't miss great articles, reviews, news & tips about small-ship cruising, SUBSCRIBE to QuirkyCruise.com for updates and special offers!  
© This article is protected by copyright, no part may be reproduced by any process without written permission from the author. All Rights Reserved. QuirkyCruise.com.
Posted In: