Small-Ship Sector Still Active
By Anne Kalosh.
While most travel remains on hold during the COVID-19 pandemic, dynamism in the small-ship sector gives cause for hope.
Just a trickle of ships are operating, many for local markets only, but it's a growing trickle. New brands have launched. Ship construction continues.
There are setbacks, too. Delays in restarting service, delays in new build deliveries, ship withdrawals.
But overall things seem a tad more encouraging in the "small is beautiful" realm.
Here's a rundown of some of the latest developments.
New brands
As QuirkyCruise has recently reported, the venerable Swan Hellenic brand is staging a comeback. Two expedition ships are under construction, the first scheduled for late 2021 in Antartica.
And new brand Atlas Ocean Voyages confirmed its first ship, the 196-passenger World Navigator, is on track to debut a year from now, in July 2021. The line just broke out a new website, here @ Atlas Ocean Voyages,  that emphasizes its adventurous profile, with images of diving, hang gliding and biking interlaced with video clips of Antarctic landscapes and Mediterranean seascapes.
Atlas also recently announced it's bundling airfare into pricing, making for an even more inclusive product that already had components like gratuities, alcoholic and non-alcoholic beverages, Wi-Fi and at least one shore excursion on every itinerary (in Antarctica, all outings are covered).
First U.S.-based river line to resume Europe cruising
While European lines like A-Rosa and CroisiEurope have restarted river sailings — the latter with Botticelli July 13 on the Seine — U.S. operators' hopes for sending Americans to Europe this year may be fading. Since the United States hasn't managed to control coronavirus, most European countries are blocking Americans.
But ever-resourceful AmaWaterways found a way to sail, albeit on a very limited basis and with a different business model. One of its vessels, AmaKristina, is operating charter sailings in Germany, carrying local guests.
"Although many countries continue to have travel restrictions in place, we have begun operating a series of sailings for European guests, in collaboration with an established German tour operator, e-hoi. With these sailings, we have been able to put into practice and perfect our enhanced health and safety protocols while demonstrating that travelers can enjoy our unforgettable river cruise vacations with peace of mind," said Kristin Karst, executive vice president and co-founder of AmaWaterways.
The new procedures reflect the recommendations of E.U. Healthy Gateways, the U.S. Centers for Disease Control and Prevention, the World Health Organization, IG RiverCruise and other bodies.
Pre-boarding health questionnaires are required, and passengers and crew are subject to daily temperature checks. The crew received in-depth updated training. When more Ama vessels are able to operate, each will have a designated public health officer to oversee protocols.
AmaWaterways normally carry up to 150 passengers per vessel, however current regulations limit European river boats to 100 guests.
Crew must wear face coverings at all times, while guests have to do so only while moving around the vessel. With capacity currently capped, this means the main restaurant and The Chef's Table easily accommodate the distancing now required. New room service options have been added.
AmaKatrina lounges have plexiglass to separate seating groups and, for the time being, there are no live singing performances since the virus can be spread by droplets.
Passengers use the personal portable Quietvox systems that Ama has always provided to hear guides' commentary while distancing during the included small-group shore excursions. Many tours involve hiking and biking.
Yangtze cruises to restart
China's Ministry of Transport issued guidelines for the resumption of Yangtze River cruises, which will be available to the domestic market.
Initially, itineraries will be limited to between Chongqing and Yichang, Hubei province. Departure and transit ports and destinations will need to be at low risk for COVID-19, crew will be tested before embarking and vessel capacity will be capped at 50 percent.
Two lines, Chongqing-based Century Cruises and Huaxia Goddess Deluxe Cruise, plan to begin sailing in mid-August.
New Viking vessel for the Mekong next year
Rivers giant Viking will introduce Viking Saigon next summer for its "Magnificent Mekong" cruise-tour. Currently under construction, the 80-passenger vessel is scheduled to debut for the Aug. 30 departure.
The river portion of this cruise-tour sails between Kampong Cham, Cambodia, and Ho Chi Minh City, Vietnam.
While the interiors of many Mekong vessels are dripping in dark mahogany and other local design elements, Viking Saigon will sport the light and modern Scandinavian look characteristic of Viking's wider fleet. The triple-deck boat will offer a spa & fitness center, infinity pool and open-air Sky Bar on the top deck.
The 40 outside cabins will have hotel-style beds and floor-to-ceiling sliding glass doors with a veranda or French balcony. The Explorer Suites are especially roomy with big corner balconies affording sweeping views.
Viking's 15-day "Magnificent Mekong" explores the cultural treasures of Vietnam and Cambodia with 16 guided tours. Hotel stays in Hanoi, Siem Reap and Ho Chi Minh City bookend the eight-day cruise.
During the land portion, travelers can shop in Old Hanoi's markets; explore the Khmer temple complex of Angkor Wat; visit Ta Prohm, where trees sprout from ancient ruins; and see the sights of Phnom Penh by cyclo rickshaw. The cruise affords visits to silk towns, fishing villages, monasteries and floating markets.
Pricing starts at $5,299USD per person, with discounted airfare from $1,199 per person.
For Asia sailings this year, Pandaw River Cruises plans to restart in September, as separately reported here.
Coral Expeditions to restart Great Barrier Reef cruises
Meanwhile, in Australia, domestic line Coral Expeditions plans to begin operating in mid-October with Great Barrier Reef sailings from Cairns.
These seven-night adventures on the yacht-like Coral Discoverer will be open to Australians (and the crew are Australian, too). The vessel will carry just 72 passengers and adhere to the company's SailSAFE protocols developed in partnership with health emergency specialist Respond Global.
Coral Expeditions Commercial Director Jeff Gillies told Seatrade Cruise News all permissions and protocols are in place to begin these cruises Oct. 14.
Windstar delay in French Polynesia
Windstar Cruises had planned to restart service with Wind Spirit in Tahiti on Sept. 10. French Polynesia opened to all travelers on July 15.
But Windstar just pushed its date back to Oct. 5 in order to respect the U.S. Centers for Disease Control and Prevention's no-sail order through Sept. 30. The line wasn't required to do that since the CDC order applies only to sailings to or from the United States.
But a Windstar spokeswoman said the decision was taken voluntarily since most of its customers come from the U.S.
The 148-passenger Wind Spirit will sail seven-day round-trips from Papeete, Tahiti, and a variety of longer cruises that add the Tuamotu Islands.
Windstar has developed a "Beyond Ordinary Care" program in partnership with the epidemiology department at the University of Colorado's Anschutz Medical Center to address travelers' health concerns.
Elements include pre-trip health screening, hospital-grade HEPA filters to clean the air (plus the extra step of of UV-C ultraviolet germicidal irradiation), enhanced cleaning, more open-air dining options and reduced capacity in restaurants and on tours.
Janssonius keel-laying ceremony
In expedition new build news, Oceanwide Expeditions celebrated the keel-laying for Janssonius, the sister of 2019's Hondius. This marked the start of construction at Brodosplit shipyard in Split, Croatia.
Janssonius is being built to Polar Class 6 standard and has capacity for 170 passengers in 80 cabins and 72 crew. The ship is named after Dutch cartographer Jan Janssonius.
Netherlands-based polar specialist Oceanwide, which markets its cruises internationally, plans to introduce Janssonius in November next year for the 2021/22 Antarctica season. One expedition features a solar eclipse. This Nov. 25-Dec. 14, 2021 trek visits the Falkland Islands and South Georgia as well as the Antarctic peninsula.
Quark's Ultramarine due in spring 2021
Quark Expeditions' first owned new build, Ultramarine, is also under construction at Brodosplit. It had originally been announced for the 2020/21 Antarctica season but instead is going to start sailing in the northern spring 2021 in the Arctic.
The 199-passenger Ultramarine will be managed by V.Ships Leisure, one of the world's leading ship management companies, with decades of experience.
Quark President Andrew White touted Ultramarine as an "unrivaled base for polar adventure" with its a pair of twin-engine helicopters, 20 quick-launching Zodiacs and a robust portfolio of off-ship adventures such as heli-hiking, heli-skiing, flightseeing, alpine kayaking and an ice sheet experience.
Bye-bye, Bremen. Hello, Seaventure
Hapag-Lloyd Cruises has decided not to return its oldest vessel, Bremen, to service this year following the COVID-19 suspension of operations.
The German company said it won't be able to implement strict social distancing rules and new hygiene measures aboard the 164-passenger ship, which has been in service since 1993. Bremen had been scheduled to leave Hapag-Lloyd in 2021, when new build Hanseatic Spirit arrives.
As announced last year, Bremen was sold to Switzerland's family-owned river-cruise operator Scylla AG to sail as Seaventure for its new VIVA Cruises brand as Scylla branches into ocean cruising.
The ship will be marketed internationally. Its maiden voyage is planned to embark May 15 in Amsterdam, sailing to Warnemünde, Germany. After that, Seaventure will explore the Baltic Sea, then Iceland and Spitsbergen, Iceland and Greenland, Iceland and Canada, and South America.
Scylla is now considering taking Bremen early, but nothing has been decided.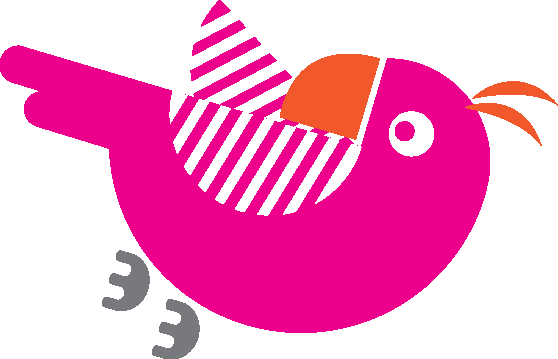 Don't miss great articles, reviews, news & tips about small-ship cruising, SUBSCRIBE to QuirkyCruise.com for updates and special offers!  
© This article is protected by copyright, no part may be reproduced by any process without written permission from the author. All Rights Reserved. QuirkyCruise.com.
Posted In: