Ocean Cruising Restarts in Germany
by Anne Kalosh.
Ocean cruises will begin in late July from Germany, one of the countries that has best managed the COVID-19 crisis. This closely follows the resumption of river cruising there with German line A-Rosa as the first operator.
The strategy for safely restarting voyages in the North and Baltic seas involves short sailings, including some cruises to nowhere and nature-based programs, with reduced ship occupancy and increased health protocols.
Hapag-Lloyd Cruises
For Hapag-Lloyd Cruises, eight voyages on two ships will sail round-trip from Hamburg. One of the vessels is the Quirky-sized Hanseatic Inspiration, which can carry 230 passengers. Numbers will be reduced initially, though.
And though this is one of Hapag-Lloyd's "international" ships — it serves English-speakers, as well as Germans — for now these cruises are open only to residents of Germany, Austria and Switzerland.
10-point health plan
Hapag-Lloyd summarized its heightened health protocols in a 10-point plan that includes thermal-imaging cameras at embarkation, staggered and controlled boarding and social distancing. Crew will complete a quarantine before signing on and will be tested for COVID-19, along with getting daily temperature checks.
Hanseatic Inspiration will be equipped with thermal imaging cameras and a mobile laboratory to provide rapid detection of viral diseases such as COVID-19. Cold fogging devices will be used for area-wide deep cleaning of accommodations and public areas. The ventilation system will use 100 percent fresh air.
Seating will be reduced in restaurants and opening times extended, and self-service is suspended.
Hanseatic Inspiration is a spacious ship but for places where social distancing isn't possible, such as during embarkation and disembarkation or in the elevators, masks should be worn. Hapag-Lloyd is going to provide a care set with masks.
As well, there will be a "reset" day between cruises without passengers to enable thorough cleaning and disinfection of the entire ship.
Hapag-Lloyd's enhanced  health protocols details here.
Hanseatic Spirit progress
Meanwhile, construction continues on Hanseatic Spirit, the third and final ship in Hapag-Lloyd's expedition series that began with Hanseatic Nature, followed by Hanseatic Inspiration.
As with those two, Hanseatic Spirit's hull was built in Romania at the Vard Tulcea yard, and it has just been launched from the dock there into the water for the first time. Now the interior outfitting begins.
Later, the vessel will be towed to Vard facilities in Norway for finishing. This 4,000-nautical-mile journey is scheduled for year's end.
Adults-only ship, to replace Bremen
Hanseatic Spirit is to enter service in 2021 as an adults-only ship for German-speakers. It is going to replace the smaller, 1990-built Bremen, which has been sold to Scylla AG to operate as Seaventure for VIVA Cruises.
Now part of the TUI Cruises joint venture
One further bit of news about Hapag-Lloyd: It is now part of the TUI Cruises joint venture between the giant TUI AG travel group and Royal Caribbean Group. The brand was transferred into that 50-50 venture for an enterprise value estimated at €1.2 billion.
This expands the partnership between the two companies that began with the TUI Cruises Mein Schiff fleet in 2008.
Adler-Schiffe Expedition
Other small-ship cruises starting in Germany this month are going to be offered by a seasoned coastal and inland waterways operator, Adler-Schiffe. The company is branching into short ocean cruises by chartering the 54-passenger Quest.
As Seatrade Cruise News reports, the four-night jaunts will be nature-focused. They'll sail from Hamburg to the North Sea islands of Heligoland, Sylt, Amrum, Hooge and Langeness and feature the Wadden Sea National Park.
The Adler-Schiffe Expedition program, scheduled through October this year, is being marketed to Germans only.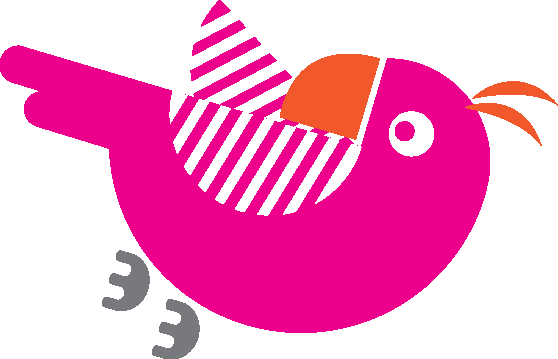 Don't miss great articles, reviews, news & tips about small-ship cruising, SUBSCRIBE to QuirkyCruise.com for updates and special offers!  
© This article is protected by copyright, no part may be reproduced by any process without written permission from the author. All Rights Reserved. QuirkyCruise.com.
Posted In: