European Waterways
This provider of intimate barge cruises offers a portfolio of small-ship experiences that take travelers along historic inland waterways. European Waterways sails extensively in France, and features immersive itineraries in Germany, Belgium, the Netherlands, Italy, Scotland, Ireland and England.
The history of the line dates to 1982 with the restoration and launch of the barge Anjodi, which had been in service as far back as 1929 as a Dutch grain hauler.
Today, European Waterways boasts a fleet of 17 vessels, carrying from six to 20 passengers.
Luxury barge cruises offer travelers a wonderful way to explore small towns and villages at a gentle pace. The itineraries cover about 50 to 70 miles during the week while traveling at 3 mph.
European Waterways' barges are an ideal private charter option for small groups of friends and family.
The Fleet
European Waterways call its vessels "hotel barges." Most offer four or five well-appointed cabins with queen-size, double or twin beds.
The line's La Bella Vita is the largest, though, with 10 cabins (two upper-deck junior suites and eight lower-deck cabins), giving it space for up to 20 passengers on its sailings in Venice's lagoon and the waterways of the Po Valley.
Meanwhile, the newer purpose-built Spirit of Scotland carries a maximum of 12 passengers for voyages along Scotland's canals and lochs.
Suites on the vessels offer high-end décor and fine amenities such as marble finishes, en suite showers and air conditioning. Each barge features its own special touches, but all stand out for their vintage feel, with teak, oak and mahogany wood.
The boats have picture windows, and are decorated with delightful artwork and photos, setting the tone for meandering days on Europe's waterways.
Passenger Decks
Hotel barges have two or three passenger decks, and there are no elevators.
The sun decks allow for relaxed lounging while taking in the sights of the countryside. Some barges have heated spa pools, and all carry bicycles so that cruisers can venture off for a day of exploration via pedal power.
Enjoy well-stocked bars and saloons offering refreshing cocktails, wines, whiskeys and beers.
A chef runs the galley and serves regional cuisine, often enjoyed al fresco on the top deck.
Fellow Passengers
European Waterways voyages are spectacular ways to explore scenic and culturally rich destinations that are only discovered by travelers who enjoy getting away from the busy cities and packed tourism hot spots. Your fellow cruisers are generally well-traveled and curious people who enjoy good food, active days and making new friends.
Barge cruising is hugely popular and not only do Francophiles love them, but also eager but timid travelers who might not know where to stay or be inclined to travel independently by car or train, because of inexperience or fear of not speaking the language. For them, an inland barge cruise is a great option.
On full-ship charters children of all ages are welcome. When booking on a per-cabin basis, passengers must be 12 and older.
Price
$$ – $$$
The all-inclusive pricing for six-night voyages ranges from about $4,000 to nearly $9,000 per person, depending on the boat, itinerary and cabin category.
Full-boat charters are an attractive option for families and groups of friends, with options for golf, vineyard visits, hiking, biking, art and historic sights all part of the daily options in port.
Itineraries
Voyages are six nights long and and some head to the lesser-visited waterways in Europe.
France
Cruise the country's many wine regions, from Burgundy to Alsace-Lorraine and Gascony, a region filled with orchards, vineyards and sunflower fields. Wonderful barge cruise focus on the vineyards and history of Bordeaux, Champagne and Rhône Valley, as well as the interesting canals of Picardy and Paris.
If you cruise the Loire Valley, you'll get a chance to view brilliant Renaissance-era chateaus, including the Fontainebleau (before boarding your ship), which sits at the edge of an ancient forest. Travelers swoon over port stops in quaint towns and villages like Misy-sur-Yonne and Sens along the small Yonne River.
The Canal du Midi, a UNESCO World Heritage site, is a highlight of a French barge cruise. The waterway is of particular interest, as it is an engineering marvel. The 330-year-old canal passes Roman ruins, ancient fortresses and vibrant vineyards. You'll visit the walled city of Carcassonne and dine on midi cuisine, which blends the flavors of Provence and the Mediterranean.
The Netherlands
The 12-passenger hotel barge Panache cruises between Alkmaar and Delft from March to May and the eight-passenger La Nouvelle Etoile takes voyages between Zaandam and Haarlem in April.
Springtime sailings are ideal ways to experience the blooming tulips and picturesque windmills of the region.
Some itineraries include Belgian waterways.
Italy
Cruises ply the Venice lagoon and Po Valley over to Mantua, where you can dine on the province's noted cuisine, which includes delicious risottos, flatbreads and the torta sbrisolona (a buttery crumble cake).
Barge cruises in Italy are a feast of delicious seafood, regional fine wines and the constant companionship of the Renaissance-era art, culture and architecture.
England
Luxury barges work along the River Thames to stop at boat builder facilities, art galleries and the "real" Downton Abbey — the Victorian-era Highclere Castle.
Voyages along the Thames offer great opportunities to explore the vibrant South Bank and North Bank near London, where you'll find charming old pubs, fascinating museums and historical points of interest mile after mile.
It's often best to go for a stroll or a ride along the river to explore at your own pace to soak up the atmosphere.
Scotland
The Scottish Highlander and Spirit of Scotland take you to the Highlands through scenic lochs and the Caledonian Canal.
Itineraries include Loch Ness, where you can keep an eye out for the waterway's legendary resident, and plenty of time sipping whiskies and spotting castles in the hillsides of the stunning Highlands.
You'll also dig in to enjoy regional specialties of game and seafood.
Ireland & More
The 10-passenger Shannon Princess takes passengers through the River Shannon and lakes of western Ireland amid the green hills of the countryside to explore ancient monasteries and spot wildlife.
Classic itineraries cruise Lough Ree, the second-largest lake on the Shannon River, to explore some of the 365 islands. Other stops include the Kilbeggan Whiskey Distillery and the haunted Leap Castle.
The Shannon River, with its diverse array of backwaters, islands, lakes and serene bays, provides an ideal environment for a wide range of fish and waterfowl that you can spot on your journey. Look for brown trout, eel, salmon, bream, pike and perch. Birds to keep an eye out for include the endangered corncrake, redshank, lapwing, snipe, curlew and white-tailed sea eagle.
European Waterways also cruises between Germany and Luxembourg in September and October, visiting the Moselle region.
You can also visit Belgium on certain itineraries that include Paris or the Netherlands.
What's Included
Onboard chefs create meals highlighting regional traditions using products from local markets.
Your fare covers all meals onboard and ashore, with select regional wines and an open bar.
All transfers, excursions, and use of bikes carried onboard are also included.
Why Choose European Waterways?
These luxury barge cruises are wonderful as private charters for small family or friend groups who want to travel together in a uniquely intimate environment and at a thoroughly relaxing pace to experience destinations in a way few others will.
European Waterways offers an all-inclusive experience and features a wide array of highly sought-after destinations.
When to Go?
European Waterways offer barge cruises from April to October, sailing during the best times of year for each of the destinations — such as Holland during spring for the flower blooms or Champagne, France, in summer.
Cabins
European Waterways' hotel barges offer air-conditioned cabins and private en-suite bathrooms.
Accommodations can be cozy and simple at about 100 square feet or more elaborate, with suites measuring more than 200 square feet with traditional décor like hardwood paneling and antique furniture.
Natural light comes into the spaces through windows or portholes.
Public Areas
Common areas include the top sundeck (the desired space for al fresco lunches and taking in the views), a saloon and dining area. Some boats feature heated spa pools. Many have libraries with books, magazines and games.
Dining
Gourmet cuisine is prepared by chefs who incorporate produce and items procured at local markets along the way, and meals are paired with regional wines. An emphasis is put on presentation and beautifully set tables.
Fares include breakfast, lunch and dinner, as well as any special meals ashore.
Activities & Entertainment
Daily excursions take you to see medieval towns, castles, vineyards and cathedrals — the storied sights and places Europe is beloved for.
Bike rides are excellent for actively inclined cruisers looking to further explore a destination, whether to pedal along the tow path next to the boat or cycle further afield in-land.
Passengers enjoy "Insider Experiences" on each sailing, which could be something like a dinner at a lock house or a private tasting and tour of a winery.
Onboard, time is spent mingling with fellow passengers, taking in the scenery while sipping a cocktail on the sundeck, or enjoying time in the hot tub.
Along the Same Lines
CroisiEurope Cruises and French Country Waterways offer luxury barge voyages on the inland waterways of France.
Other luxury barge cruise sellers to consider include Barge Lady Cruises and Abercombie & Kent (the company charters European Waterways vessels).
Contact
European Waterways, Waterways House, Riding Court, Riding Court Road, Datchet Berkshire, SL3 9JT United Kingdom; 800-394-8630; europeanwaterways.com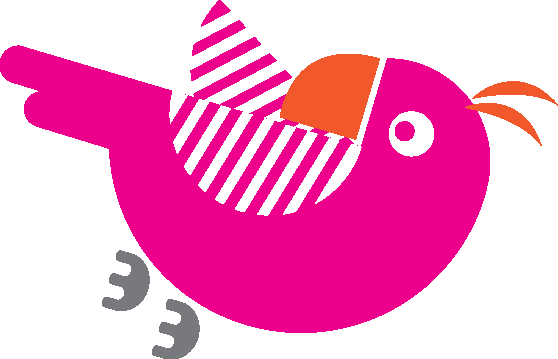 Don't miss great articles, reviews, news & tips about small-ship cruising, SUBSCRIBE to QuirkyCruise.com for updates and special offers!  
© This article is protected by copyright, no part may be reproduced by any process without written permission from the author. All Rights Reserved. QuirkyCruise.com.