Tradewind Voyages
COVID-19 UPDATE
Tradewind Voyages is scheduled to begin sailing in May 2021.  Be sure to check the line's website for up-to-date news.
With the launch of Golden Horizon in May of 2021, Tradewind Voyages introduces tall ship sailing with a philosophy of authenticity — to journey the way the old ships of maritime trade once did, following the monsoons and currents, powered by the wind, and calling at ports along traditional trading routes of yore.
It was built as a near replica of 1913's France II, the world's largest square-rigged vessel.
(Originally the ship was designed, planned and executed by Star Clippers, to be called Flying Clipper, but it became caught up in a dispute between the line and the shipyard, Brodosplit in Croatia, and was not delivered to Star Clippers in the end.)
The ship will power most of its journey using 6,300 sq. m. of sails when possible, with the goal of using its propulsion engines a mere 30% of each season. To that end, the company has a built-in sustainability model.
The ship will launch with a series of itineraries from the UK, sailing the northern European coast, after which she will sail through the Mediterranean, through the Suez Canal and the Middle East, following the coast to India and on to Southeast Asia ending in Australia. When the winds change direction, Golden Horizon will follow the same journey back to her starting point.
Tradewind Voyages has mentioned plans to expand the fleet in the future.
FLEET
Golden Horizon (built 2021 & 272 passengers) — coastal Europe, Middle East, South Asia, Southeast Asia & Australia
Passenger Profile
Sailing buffs and lovers of old ships and tall ships, who appreciate the journey as much as the destination, are the typical passengers.
Golden Horizon is geared to couples, singles and friend groups in their 30s and 40s on up, predominantly from North America, UK, and Europe, and other places too.
Price 
$$ — Expensive
Included Features
Wine, beer and soft drinks are included at meal time
Complimentary water sports from the ship's marina
Itineraries
Voyages from the UK begin mainly from Harwich, with two Glasgow embarkations, for 7- to 21-night exploring northern European coastlines.
The Maritime Silk Route cruises ply the coastal waters of France, Spain and Portugal into the Mediterranean, visiting ports in southern Spain and Italy to Croatia, then through the Suez Canal to Middle Eastern shores, India, Ceylon, Southeast Asia including Thailand, Malaysia, Singapore and Indonesia.
A circumnavigation of Australia includes the Great Barrier Reef, Whitsundays, Yarra Valley and coastal scenery.
The journey back to the UK traverses Southeast Asia and across the Indian Ocean stopping at the Maldives and Sri Lanka to eastern African ports including Zanzibar.
Sample itinerary
The Bay of Bengal and The Malacca Straits is a 15-nights itinerary from Sri Lanka, where passengers will go wildlife spotting at the Yala and Bundala National Parks before embarking, and then cross the Andaman Sea to Thailand's Phuket and Phi Phi Islands, sailing onward into the Strait of Malacca to Port Klang to finish in the Malaysian capital of Kuala Lumpur.
When to Go?
The summer months are spent in northern Europe.
Come autumn, Golden Horizon heads to the Mediterranean and sails through the Indian Ocean, Andaman Sea and through Southeast Asia.
Winter months are spent in Australia. In the spring, voyages back track to begin the summer season in northern Europe.
Sustainability Initiatives
The ship sails without using propulsion engines for around 70% of each season.
Activities & Entertainment
Onboard activities include wine tasting, cooking demonstrations, upper-deck games, movies under the stars and quizzes. Yoga and Pilates classes are held on the Sun Deck. There's also a small gym and spa.
There are water sports from the marine platform. A resident destination speaker and visiting local speakers will present on areas of history and culture, maritime history and astronomy.
Optional shore excursions visit cultural attractions and natural sights.
In the evenings there's a resident pianist and jazz duo in the piano bar who are sometimes joined by local dance and musical talents along the journey.
Dining
Seating is open in the main two-story dining room with its dramatic 19th-century maritime flair. Menus comprise dishes representing the local flavours of the region.
SHIP
Golden Horizon
A 272-passenger tall ship, Golden Horizon may be a copy of a vintage ocean vessel, but the facilities are modern. Decor throughout is distinctly nautical. The dining room is grand two-level affair, where dishes are prepared with local flavours and a focus on fresh, sustainable and healthy ingredients.
There are two outside bars, which also serve light meals, and also a piano bar with resident pianist and a cozy premium beverage bar. In the late afternoons, snacks are provided by a trolley service.
For down time there's a spa with sauna, hammam, snow room and Jacuzzi, salon, sun deck, gym and library.
Cabins
The lowest category cabins have two portholes for views and accommodate two guests. Some of these rooms also accommodate solo passengers. Deluxe balcony cabins can sleep three adult guests — cabins in this category and higher have 24-hour room service and a free minibar.
All cabins have slippers, bathrobes, hairdryer, shampoo and conditioner.
Along the Same Lines
The tall ships of Star Clippers and Sea Cloud Cruises offer a similar experience.
Contact
Tradewind Voyages, UK-based
email: interest@tradewindvoyages.com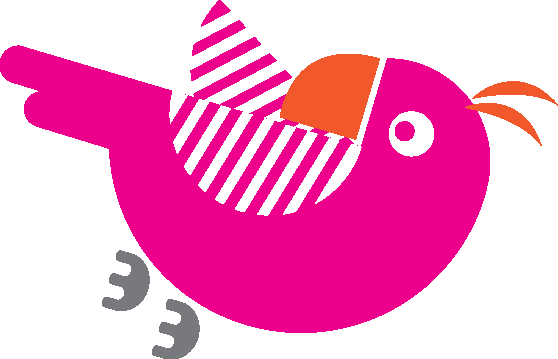 Don't miss great articles, reviews, news & tips about small-ship cruising, SUBSCRIBE to QuirkyCruise.com for updates and special offers!
© This article is protected by copyright, no part may be reproduced by any process without written permission from the author. All Rights Reserved. QuirkyCruise.com.