Capturing the Spirit of Scotland
by Robin McKelvie.
Want to taste the spirit and beauty of the Scottish islands, but not sure you've the stomach for the rough local seas? That's where a canal cruise comes in. Even if you've got strong sea legs, we're talking proper luxury, world-class cuisine and an outdoor hot tub aboard the Spirit of Scotland.
There's a well-stocked (inclusive) whisky collection too to accompany your Nessie spotting as you ease through the mountains and lochs of Scotland's otherworldly Great Glen.
The remarkable Spirit of Scotland only started plying Thomas Telford's epic Caledonian Canal a couple of years ago. The aquatic artery was forged in the early 19th century through the Great Glen as a utilitarian project to prevent ships having to battle around Scotland's northern wilds, but there is nothing utilitarian about the Spirit of Scotland.
Canal Cruising in Luxury
This exclusive hotel barge takes Scottish canal cruising to another level. She may be 126 feet in length, but there are only a maximum of 12 passengers. That means decent-sized en suite cabins and lashings (lots!) of public space. There is a large dining room and a comfy bar area too, but the real joy is outside with a small sundeck and hot tub, plus a large sitting area up top.
I join her in Inverness and she soon proves to be the ideal way of discovering Thomas Telford's engineering marvel, which connects the North Sea at Inverness with the Atlantic at Fort William through a series of Highland canals and lochs.
From the moment the ultra-friendly crew of six welcome me aboard everything is shipshape. The outdoor hot tub offers the surreal experience of cruising through a canal I know well. It is welcome during the day after a canal-side walk, but really comes into its own at night when you can sit bubbling away under the stars.
History & Whisky  
We spend six nights gently venturing along a quartet of lochs — Oich, Lochy, Dochfour and, of course, Loch Ness — and myriad locks and canal sections. Handily there are two minibuses at our disposable to ferry us off for excursions twice a day.
On our first morning (day 2) we visit Culloden, where the last battle on British soil was fought in April 1746. It was a battle lost to the British Army, that saw the Highlands ravaged and the scene set for the baleful "Highland Clearances."
During this time many Highlanders were prized off the land and many sought shelter or were forced to leave for the Americas. It's a moving experience visiting a battlefield whose excellent museum really brings it to life. It also adds context as the Highlands looks the way it does today as a direct result of that tragic battle — this landscape you cruise through is very much a manmade wilderness.
After that dark experience the afternoon is a lighter visit to Tomatin Distillery, a gem of a Victorian whisky distillery (note not whiskey with an 'e' in these parts) in the hills to the south of Inverness.
Our private tour and special tasting even manage to win over the timid whisky drinkers amongst us. Over a dram we talk about how much people are looking forward to tomorrow's adventure along…Loch Ness!
Meeting Nessie in Loch Ness
Loch Ness is the reason I find that two of the couples on the cruise chose it. It's well worth seeing as it's a remarkable phenomenon. Consider for a moment that if you took all the water in all the lakes in England and Wales together it still could not fill Loch Ness and you get an idea of the depth and scale.
One Nessie-seeking couple enjoy their monster spotting from the comfort of the hot tub, while I'm more interested in the craggy hulk of Urquhart Castle. This 13th-century castle ruin hangs right on the banks of the loch and swims in history and legend. On this third day, we cruise tight beneath the ramparts, enjoying grandstand views.
On the Castle Trail
Our fourth day takes us deep into the pages of Shakespeare, who often used Scotland's rich history as inspiration. The name "Cawdor" may be familiar to anyone who has read Macbeth. We head for Cawdor Castle, which is instrumental in the English bard's "Scottish Play." Unusually, it is privately owned. Cawdor Castle has retained its grand historical appearance, but inside it is alive with all manner of modern art and sculpture.
Day five brings another castle. Not just any castle. This one lies as deeply scenic drive away to the northwest. It is an archetypal Scottish fortress that has graced many a shortbread tin. Eileen Donan is as striking a Scottish castle as you will find, standing proudly cross a wee bridge at the confluence of three sea lochs with the Skye Cuillin mountains providing a breathtaking background. Its beauty has not been lost on movie makers who have shot scenes for a multitude of films here, from Highlander to Bond.
On our last full day (6), I opt out of the excursion to spectacular Glencoe and head off instead on one of their bikes. This is one of the beauties of the Spirit of Scotland. You can enjoy an excursion with a minibus no matter the weather, but can easily break off on your own.
You can just walk, cycle or jog along the tow path heading to the next mooring. As I am Clan Cameron, I instead cycle around the north shores of Loch Oich to make a pilgrimage to the Clan Cameron Museum at Achnacarry Castle.
A Thoroughly Scottish Experience
You could never mistake what country you are cruising through on this voyage. It's richly Scottish; in a tasteful way that I appreciate even as a native Scot who has lived here all my life. The decor is pleasing with tartan and paintings that don't go all Brigadoon or Outlander.
I appreciated that the itinerary was focused on culture and history rather than tourist and craft shops. We didn't waste time with a sonar scanning the depths of Loch Ness for the monster, but instead delved into the depths of Scottish culture. 
The cruise reaches its zenith of Scottishness soon after we are all back onboard when a piper appears on the towpath to serenade us. He then hauls himself aboard in full Highland Dress and poses happily for photos. Afterwards we invite him aboard and treat him to a wee dram, which really gets his tall tales flowing!
A special mention goes to the superb young, female French captain and Australian chef. The latter works wonders in the kitchen, with cooking that is a real breath of fresh air. It is often light, always creative and features plenty of delicious local vegetables, such a whole leek, as an unlikely but delicious main, cooked in inventive ways alongside the traditional Scottish red meats the likes of Scottish beef fillet, as well as seafood such as home-smoked salmon impressively smoked right in front of our eyes (and noses) in the galley.
Our skipper is expert at steering us through the canal network and ultra-friendly too.
If you're not sure your stomach will enjoy taking on the Hebrides, or just dream of exploring the Scottish Highlands in calm luxury, the Spirit of Scotland is perfect for you. Even as a Scot I am totally won over and will be dreaming of a dram in that hot tub in the gloaming for years to come.
QUICK FACTS
Itineraries/Fares
European Waterways' six-night "Classic Cruise" on the Spirit of Scotland starts from $5,000 USD per person with all meals, drinks and excursions inclusive.
Getting There
Typically, there are a number of direct flights from North America to Scotland. Depending on your airline, many flights connect through London. You can choose to arrive in the Scottish capital of Edinburgh or Glasgow.
Tips
European Waterways also operate another barge on the Caledonian Canal — the Scottish Highlander. There may be no outdoor hot tub, but she offers a similar level of luxury, is slightly cheaper and is handy when the Spirit of Scotland is full.
Weather
Scotland is this green with a reason as it can rain whenever you visit. The cruising season runs from spring in April through to autumn in October. May and September are good choices as they tend to be drier, prices are a little cheaper and there is less chance of having to contend with the baleful midge, a harmless but annoying small insect. August is the warmest month, but can also be very wet.
Money Matters
The British Pound is the official currency, with Scottish banks printing their own notes that are legal tender throughout the UK. Credit cards and cash widely accepted.
For more info, contact www.europeanwaterways.com/destination/scotland.
UK: +44 (0)1753 598555; USA Toll Free: 1-800-394-8630; Canada Toll Free: 1-877-574-3404.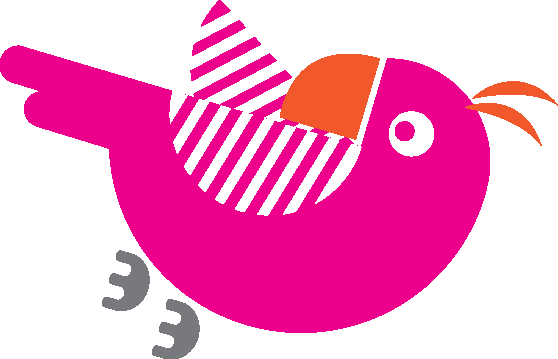 Don't miss great articles, reviews, news & tips about small-ship cruising, SUBSCRIBE to QuirkyCruise.com for updates and special offers!  
© This article is protected by copyright, no part may be reproduced by any process without written permission from the author. All Rights Reserved. QuirkyCruise.com.
Posted In: