By Ted Scull.
If you have one or two kids who you feel are ready for an eye-opening cruise travel experience but are hesitant because of the high cost of four fares, have a gander at this deal.
Pandaw, the pioneer in Asian river travel, is offering two-for-one-cabin deals on select 2018 and 2019 one-week adventures along the Mekong in Cambodia and Vietnam, the Irrawaddy and Chindwin in Myanmar (Burma), and India's Ganges River.
Parents pay full fare for their cabin, and one or two children between the ages of 5 and 18 travel in a second cabin for free. If you do not have two children within the age parameters, maybe your daughter or son has a friend to bring along.
Asian travel brings to life the importance of understanding what makes very different cultures tick, with some people struggling to make a better life and others already there. You as parents will be able to determine if this type of exposure is something you think your offspring, with a positive and understanding outlook, could handle and benefit from.
They may see children their age being highly creative with a musical instrument or in dance, or when you visit a village, seeing kids their age living in a house much smaller than their home or laboring at tasks that adults normally perform where you come from.
To prepare children for an Asia cruise, you might look for some videos online that would expose your kids to what they are apt to see and experience in Asia. Encourage them to understand that people can seem both different and the same, throughout the world.
While the cruises will offer western as well as local foods, it's a great opportunity to expose children to the ingredients and flavors of Asia.
In port, excursions involve rides in small skiffs, walks through villages and cities, bicycling in some ports, and maybe a pick-up game of soccer or volleyball in some ports.
Most of the free-second-cabin offers conveniently take place during the summer holidays in July and August.
Per person minimum fares for the grownups start at from $1,611 USD to $1,840 USD for the Myanmar* and Cambodia/Vietnam cruises. Fares include daily excursions; onboard guide; local beer, spirits and soft drinks; cultural performances; and bikes to explore the countryside, nearby temples and villages.
*Note that Myanmar's Chindwin river cruise begins much higher at $3,307 USD.
The Classic Mekong River Between Cambodia & Vietnam
The Mandalay Pagan Packet on the Irrawaddy River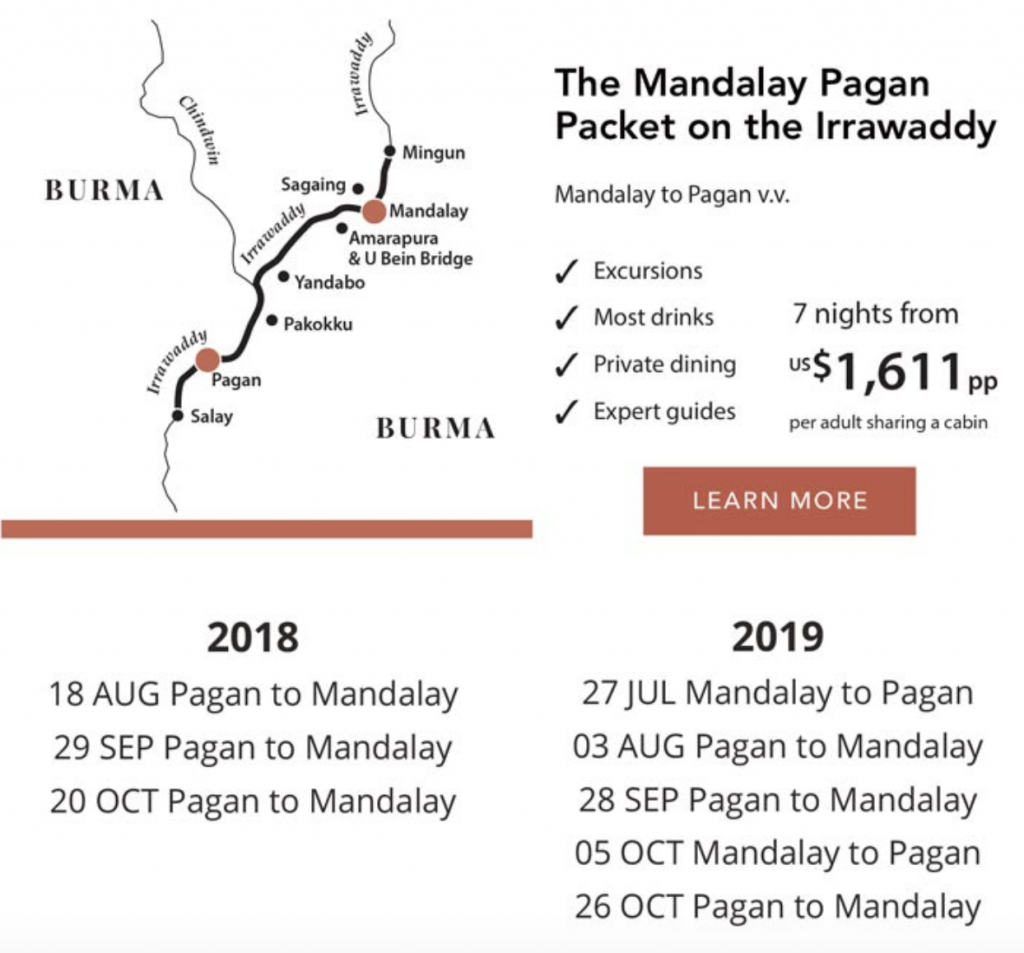 The Chindwin River in Burma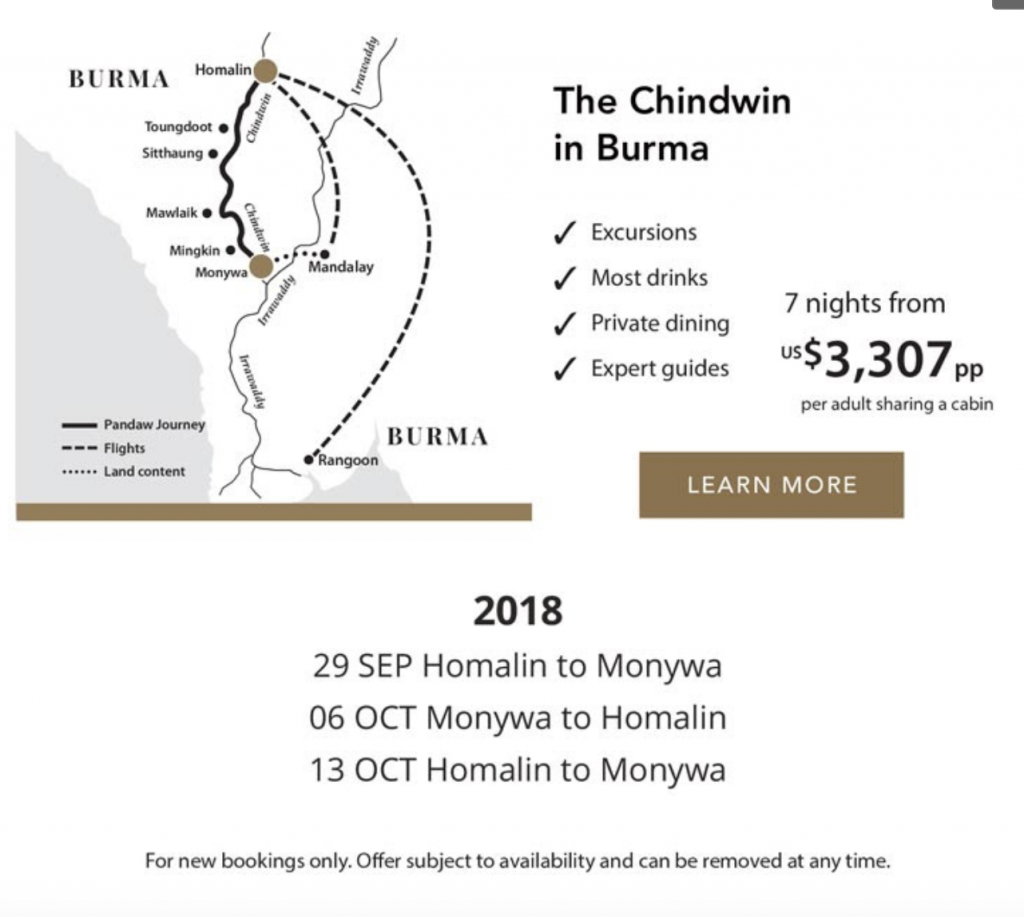 The Lower Ganges in India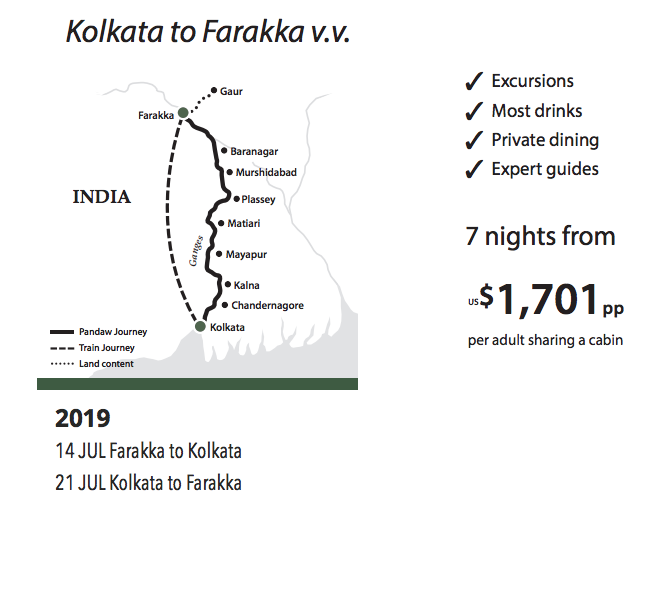 © This article is protected by copyright, no part may be reproduced by any process without written permission from the author. All Rights Reserved. QuirkyCruise.com.
Posted In: