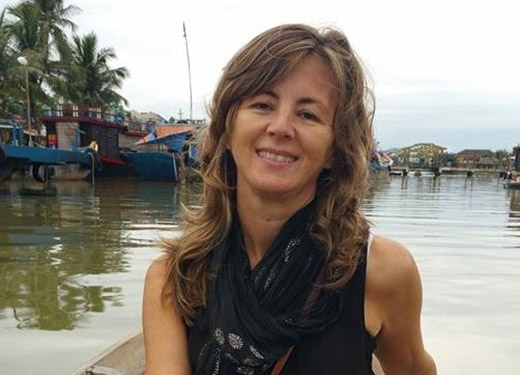 Heidi M. Sarna
So far, I've explored 78 countries around the world by boat, road, plane, foot, bicycle and camel. My first big journey was a six-month trip around the world back in the days when Pan Am sold a 16-leg flight package for a song. My future husband and I hit 20 countries on six continents with memorable adventures including a three-day "cruise" down the Amazon aboard a rickety fishing boat held together with a combination of luck and rust.
Not too surprisingly, after this trip and armed with a master's degree in American and English Lit, I landed a job at a cruise magazine. A few years later, I left to become a freelance writer and as fate would have it, have spent most of my career penning travel articles and guidebooks, many about cruises. I'm a proud member of SATW, the Society of American Travel Writers. Click Heidi Sarna CV for more details.
My credits include co-authoring Frommer's Cruises and Ports of Call for a decade, plus several editions of Frommer's European Cruises and Cruise Vacations for Dummies. A stack of newspaper, magazine and web credits includes everything from CNBC.com, Conde Nast Traveler, CNN.com, Afar.com, USA Today and ForbesTraveler.com to the Star Ledger, International Herald Tribune and Singapore's Straits Times. Throw in many hundreds of stories for Frommers.com, along with Porthole, Travel Weekly, Cruise Travel and Singapore's Expat Living, and you should get the picture. I've written a lot about cruises and travel, based on my experiences globetrotting aboard more than 110 ships large and small, and it's those small ones that have always been my favorites.
Up-close and personal Alaska cruises on the small Cruise West ships and crazy Caribbean adventures aboard Windjammer Barefoot Cruises pirate-y schooners got me hooked on small ships many moons ago, and though both those lines are now, sadly, defunct, their legacy lives on in QuirkyCruise.
I met Ted Scull in the early 1990s while living in New York, and we became colleagues and fast friends. Since 2006 I've been based in Singapore with my husband and twin sons, loving the awesome travel ops and even the heat and those dramatic tropical downpours. Spending my entire adult life in two of the world's busiest ports has been a quirky coincidence professionally, but collaborating on this site with one of the world's most respected ship authorities and travel writers seems to be my destiny — and an absolute honor. Thank you Ted!!
— Heidi Sarna
Singapore, October 2015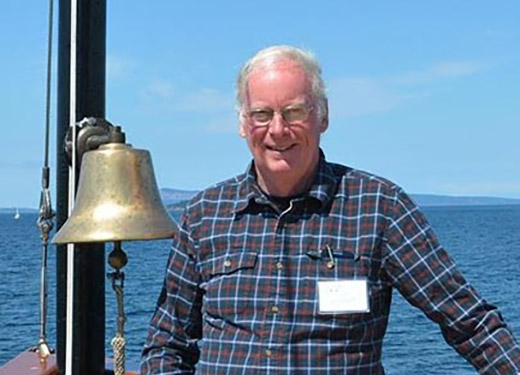 Theodore W. Scull
I am happiest near water, over water or better still on a conveyance moving through water. When my brother Sandy and I were deemed old enough, mother took us to Europe by ship. Foreign travel soon became a cherished part of my life and living abroad in Paris and London only added to the opportunities.
Over these many decades, I have spent more than five years of my life on overnight vessels of all types — ocean liners, cruise ships, riverboats, night boats, coastal vessels, expedition ships, sailing ships and even a couple of freighters, while traveling to over 120 countries on seven continents.
After working for Holland America Line, my first full-time job, and a decade of teaching with the summers to travel, I took up travel writing with an emphasis on the cruise industry, initially for newspapers and the travel industry, then shifting to magazines, websites, and lecturing. I also wrote a cruise guide —"One Hundred Best Cruise Vacations" — that ran to four editions, covering the waterfront with the best of every type of ship available.
Having traveled a lot, and I mean real travel, by land and especially by train and over the road, I began to gravitate more to smaller ships, ones that kept in touch with their cultural and geographic surroundings. People I met started asking me where to find more information on smaller ones.
A half-dozen years ago, I went to publishers with the idea of writing such a guide and got turned down. The money was in writing about the big ships where far more people had an interest. However, now with the Internet, small-ship alternatives suddenly became doable. Then in late 2014, Heidi Sarna, who I first met 25 years ago in a cruise magazine office in the Lincoln Building across from Grand Central, had the same idea to develop a website resource along these same lines; she had already chosen a name — QuirkyCruise: A Guide to Small Ships. It took me seconds to say "Yes, let's collaborate."
Here are the initial results of our endeavors, a labor of love that will be expanded, improved and updated — thanks to the Internet.
We hope you will find your ship, and many more after that.
— Ted Scull
New York, NY, October 2015
Contributors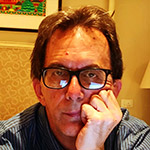 David Cogswell is a freelance writer based in Hoboken, New Jersey, whose articles have appeared in the Chicago Tribune, the Los Angeles Times, Fortune, Fox News, Luxury Travel magazine, Travel Weekly, Travel Market Report, TravelPulse.com and other publications. He is the author of four books and a contributor to others.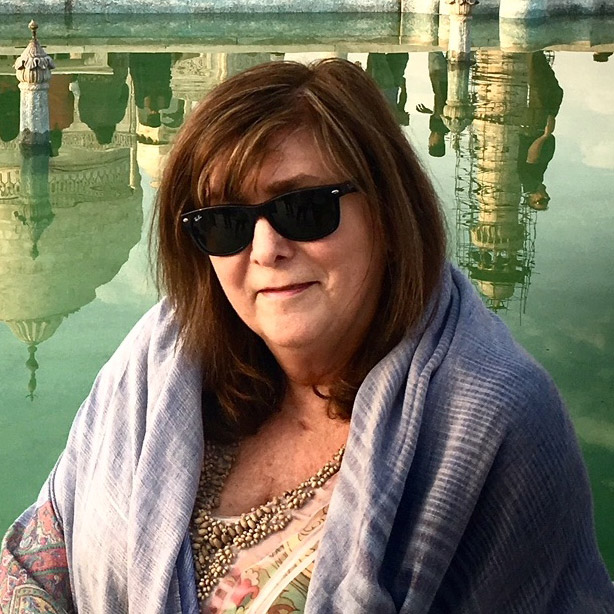 Judi Cohen has travelled to more than 80 countries with her family, and as a tour leader. Writing about her off-the-beaten track journeys by train, helicopter, plane and small quirky cruise ships is her passion. Judi is also an inspirational storyteller, social media influencer and speaker. Visit TravelingJudi.com and follow her on Instagram and Twitter @TravelingJudi.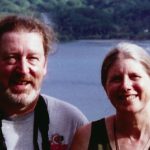 Photographers/journalists Laurel and Charles Doherty were bitten by the travel bug while on sabbatical in India after completing college. Since then, they've sailed all seven seas and explored all seven continents, facilitated by Charles's decades at the helm of Cruise Travel, "The Worldwide Cruise Vacation Magazine."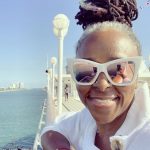 Sarah Greaves-Gabbadon is a Caribbean travel expert, award-winning travel journalist, and on-camera host, who ventures to the beach and beyond to share the diverse cultures and colorful people of the world's favorite warm-weather destination. Sarah also loves exploring the historic cities and breathtaking natural places of Europe. Follow her adventures on JetSetSarah.com and on Instagram, Facebook and Twitter @JetSetSarah.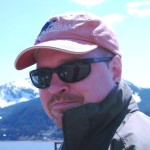 Matt Hannafin is a writer, editor, and musician based in Portland, Oregon. A former senior editor and author for Frommer's Travel Guides, he's written hundreds of articles for magazines, newspapers, and the web, and in 2010 was honored with a Lowell Thomas Travel Journalism award.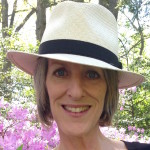 Anne Kalosh has written about cruises for decades and her favorites involve small ships. She writes a cruise column for Afar.com, is the U.S. editor for Seatrade-Cruise.com and Seatrade Cruise Review, and has contributed to a bazillion pubs, including The Miami Herald, Cruise Travel, USA Today and Cruise Week.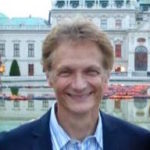 Peter Knego is a cruise journalist, as well as a historian and collector of ocean liner fittings and art (see his www.midshipcentury.com). He writes for top cruise and travel pubs, including USA Today, Travel Weekly and Ships Monthly, and has been interviewed and quoted as an expert in The New York Times, SeaTrade Insider and others. Follow Peter on instagram @Knego.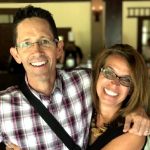 Tim and Elise Lentz have specialized in leading groups on cruise ships and riverboats as a husband and wife tour director team for more than 15 years, through their company Global Tour Management. They chucked their corporate careers, got certified as tour managers, and were hired for the same small ship company they had vacationed on. Elise writes a column about their experiences at sea.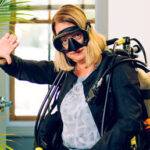 Elysa Leonard is a scuba diver who sure knows her tropical fish — she can identify more than 100 kinds. Writing about diving and snorkeling while on a small-ship cruise is her new nirvana. When she isn't underwater, Elysa is CEO of Splash Communications, a global marketing and public relations firm.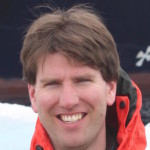 Ben Lyons has been obsessed with ships since he was five years old. Since then, he has spent almost every waking moment figuring out how to spend more time at sea, ultimately deciding on careers as a ship's Captain and travel writer. Follow Ben on Twitter @EYOS.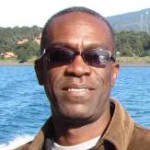 Brian Major has covered the cruise industry and Caribbean islands for years as a journalist for pubs including Travel Agent, Travel Weekly and these days Travel Pulse. He's also served as the director of public relations for Cruise Lines International Association (CLIA).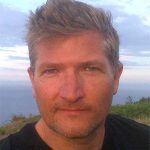 Robin McKelvie
is a Scottish based travel writer and broadcaster specialising in cruises, especially small ships. A native Scot, Robin has been published across five continents in magazines and newspapers including
CNN Traveller, The Daily Telegraph, Times, The Australian
and
The Straits Times.
On Twitter
@robinmckelvie
and
@scotcruises
, Instagram
@travelwriterinakilt
and
@scotcruises
.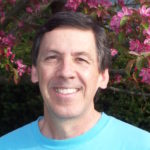 Randy Mink has taken 40 cruises during his many years as a professional travel writer. He has served as associate editor of Cruise Travel Magazine since 1991 and in 2017 took over as editor. Randy also is managing editor of Leisure Group Travel and other travel trade magazines published by Premier Travel Media.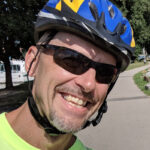 John Roberts is a freelance writer and operator of InTheLoopTravel.com. He writes about cruising and active travel. He's been on more than 60 cruises in destinations all over the world, always keeping an eye out for how people can connect with the world and other cultures through rewarding travel experiences. Follow John @InTheLoopTravel on Twitter and Instagram.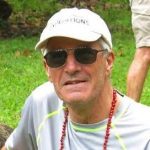 Art Sbarsky has worn many hats in the cruise world, including senior executive at top cruise lines and now globetrotting travel writer for publications including Cruise Week, Miami Herald, Travel Weekly, Frommer's guides and more. So far, Art's spent 824 days at sea on 122 cruises, hitting all seven continents and more than 110 countries.
Seldon Ink is the travel journalist team of Lynn and Cele Seldon. Lynn brings their travels to life in words and pictures, while Cele, after a corporate marketing career, writes, edits, shoots, and handles marketing and research. In their 25-year career, they have taken 100+ cruises and have written for more than 200 publications, including Cruise Travel, CruiseCritic, and others. Follow them @Seldon Ink on Twitter & Instagram.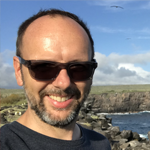 Gene Sloan has written about travel for nearly three decades, with a longtime focus on cruising. He spent more than 20 years as a travel writer and editor at USA TODAY, where he co-founded the paper's travel section and later founded and ran its online cruise site. At last count, he'd sailed on nearly 150 ships. Follow Gene on Twitter at CruiseLog & Instagram!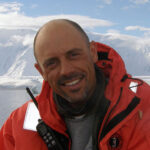 Richard White is a freelance polar expedition leader and guide, working mostly these days for EYOS, a purveyor of luxury yacht cruises to the world's most coveted and remote places. In the past he's also guided for Lindblad Expeditions. Richard's an accomplished photographer and lecturer, with an expertise in ornithology and marine biology.
Karl Zimmermann has written about ships, trains, and other travel subjects for newspapers across the country, from the New York Times and Washington Post to the Los Angeles Times, and for numerous magazines — hundreds of articles in all, to go with his 24 books.