Snapshot: Coral Expeditions based in Cairns, Queensland, Australia got its start in 1984 as Coral Princess Cruises by refitting a WWII submarine chaser into a small passenger-carrying ship for Great Barrier Reef cruises. With this initial success, CORAL PRINCESS, a catamaran was added in 1988, CORAL PRINCESS II, a second catamaran, in 1996, and OCEANIC DISCOVERER, a new small oceangoing ship in 2005. Each new member of the fleet allowed itineraries to reach beyond the Australian coast to Papua New Guinea, Indonesia, New Zealand and the South Pacific. Along with renaming the line Coral Expeditions, the fleet took on new names: CORAL EXPEDITIONS I, CORAL EXPEDITIONS II and CORAL DISCOVERER.
Ship, Year Delivered & Passengers: CORAL EXPEDITIONS I (built 1988 & 50 passengers); CORAL EXPEDITIONS II (b. 1985/refitted 2015 & 44 p); and CORAL DISCOVERER (b. 2005 & 72 p).
Passenger Profile: The line draws locally from Australia and New Zealand, also Britain, Europe, Canada and the U.S.
Passenger Decks: CORAL EXPEDITIONS I has four decks; CORAL PRINCESS II three; and CORAL DISCOVERER four decks and stabilizers. None have elevators.
Price: $$ to $$$ Expensive/Very pricey
Included features: All excursions and activities
Itineraries:
Year-round Great Barrier Reef (a UNESCO World Heritage Site) cruises on CORAL EXPEDITIONS II from Cairns, North Queensland. 3-nighters head south to the barrier reef for snorkeling/diving, private islands for the beaches, resorts, and rain-forest trails; while 4-night trips head north to the amazingly colorful Ribbon Reefs, going ashore at Lizard Island research station, and visiting historic Cooktown for its botanic gardens and nature walks. 7-night cruises combine the 3- and 4-nighters.
It's 10-night cruises in the Australian Outback along the extremely remote Kimberley Coast between Darwin, Northern Territory and Broome, Western Australia aboard CORAL DISCOVERER and CORAL EXPEDITIONS I during the dry season from April to October . Highlights are numerous waterfalls, especially powerful just after the rains in April and May, colorful cliff formations, indigenous Aboriginal rock art, birdlife, beach walking and some swimming. Apart from passing a few other small cruisers and private yachts, you are unlikely to encounter many, if any, people ashore. Much of the coast is inaccessible except on foot or by boat. Darwin is worth a stopover for its WWII and devastating cyclone history, plus a natural history museum showcasing scary and truly weird Australian wildlife. Broome, a former pearl-diving center, has developed into a popular international resort town. Personal Note: On my Kimberley cruise, I hooked an 80-pound shark, wrestling with it for over an hour before it broke the line.
Arnhem Land and Cape York expeditions on CORAL DISCOVERER and CORAL EXPEDITIONS I lasting 11 or 12 nights, operate at the beginning and end of The Kimberley season between Cairns and Darwin. The itinerary follows the extremely remote coast with Outback calls at the little visited northern end of the Great Barrier Reef; Cape York, the country's most northerly tip; a community of Torres Strait islanders; Arnhem Land, home to Aboriginals and ranchers, and the Tiwi Islands, located just off Darwin with a distinctive group of Aboriginals speaking their own native language.
Papua New Guinea and the Spice Islands aboard the CORAL DISCOVERER feature in February, March and October with expeditions of 10, 12 and 24 nights. The many aspects are exploring the largest rain forest outside the Amazon Basin teeming with birds, butterflies and insects, Sepik River villages, WWII battle sites, and coral atolls. The longest cruise circumnavigates Papua New Guinea with a larger emphasis on WII sites. 13-night CORAL DISCOVERER cruises also operate between Papua New Guinea and New Caledonia, Vanuatu and the Solomon Islands, visiting local cultures, coral reefs and WWII sites.
The CORAL DISCOVERER crosses the Tasman Sea to cruise New Zealand on two different itineraries of 8 and 12 nights from late December through February. The longer one embarks in Auckland and hugs the Pacific coasts of the North and South Islands.  Experience Maori culture, the Art Deco city of Napier rebuilt after a 1931 earthquake, whale watching off Kaikoura, wildlife at Akaroa, Scottish culture at Dunedin, Stewart Island off the tip of South Island for birds and especially kiwis, and the natural wonders of Fiordland National Park. The ship enters less visited Dusky and Doubtful Sounds and finally the grand finale of Milford Sound. A transfer over scenic roads to the lakeside community of Queenstown provides a fitting climax. Spend a night or two here. The shorter 8-nighters ply between Milford Sound and Wellington, calling at all the South Island destinations to Kaikoura mentioned above, and then enter Marlborough Sound, disembarking at Wellington, New Zealand's capital.
Why Go? Australia's 1,400-mile Great Barrier Reef is home to over 1,500 fish species and 30 different mammals, while much of the remote coastal Outback is virtually devoid of human habitation and full of the freaks of nature. Exploring by small ship is the only practical way to access the region. New Guinea expeditions lead to remote coast lines and penetrate deep into the island's interior via the Sepik River, while South Pacific island hopping takes you to culturally distinct people and pristine atolls where nature abounds in the sea, air and on land. Most of New Zealand's wildlife and man-made attractions are on or very near the coast. Coral Expeditions' three small ships carry only 44 to 72 passengers providing truly intimate shared experiences.
When to Go? The height of the tourist season along the Great Barrier Reef is June to August after which the humidity begins to build and then the rains arrive in the peak of the summer between December and March. However, the heat is less uncomfortable when at sea and enjoying activities on and in the water. The other expeditions are geared to the best weather seasons.
Cabins: All cabins are outside with windows, except four D Deck cabins with portholes aboard CORAL EXPEDITIONS II. Beds are twins or doubles (junior kings on CORAL DISCOVERER).
Public Rooms: All three ships have a lounge (forward facing on the two catamarans), dining room with a bar and ample outdoor deck space for viewing.
Dining: Seating is open for all meals. Breakfast (continental or cooked) and lunch (cold and hot dishes) are buffets while dinner is served from a menu. You partake of Australia's bountiful fruits, vegetables, seafood and meats. Wines are from Australia and New Zealand.
Activities & Entertainment: CORAL DISCOVERER has a small pool and offers guided engine room tours; and all three have an open bridge policy, Zodiacs for touring and scuba diving with instructors and snorkeling equipment on selected itineraries. Additionally, CORAL EXPEDITIONS I and CORAL DISCOVERER carry excursion boats with capacities to handle all passengers. CORAL EXPEDITIONS II operates a glass bottom boat, ideal for viewing the tropical fishes along the Great Barrier Reef. Lecturers and briefings occur on all itineraries, and two Special Guest Lecturers accompany The Kimberley, Arnhem Land & Cape York, and the South Pacific itineraries.
Along the Same Lines: No other line offers such a comprehensive coverage of Australia and the South Pacific from Papua New Guinea south to New Zealand.
Contact: Coral Expeditions, P.O.Box 2093, Cairns, Qld 4870, Australia; http://coralprincess.com.au/home-au/; +61 1800 079 545
— TWS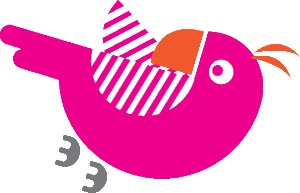 Please follow and like us:
Posted In: