Related articles & reviews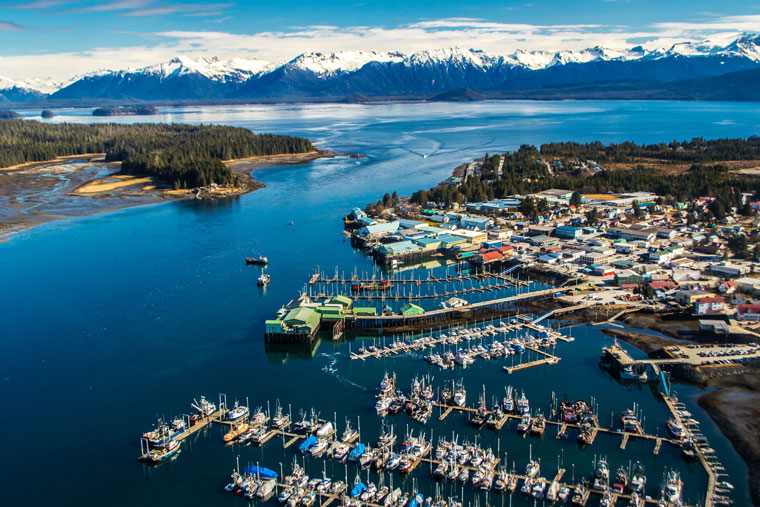 The Alaska Marine Highway is in a category by itself in more ways than one. Snapshot: The Alaska Marine Highway (AMH) is the only long-distance ferry service in the United States that offers sleeping cabins and multiple day journeys. There are a variety of routes and,...
read more
Overview
These are small ships that are specifically designed to cruise close to land and to detour into rivers, bays and waterways inside barrier islands.
In the U. S. and Canada, coastal cruises proliferate on the East Coast from the Maritime Provinces south along the New England coast, calling at several islands, and using protected Long Island Sound to reach New York and the Hudson River Valley. South of New Jersey, the ships pass into the Delaware River and transit the Chesapeake and Delaware Canal into Chesapeake Bay. At the bay's south end, the Intracoastal Waterway cuts through marshlands into Virginia, the sounds of North Carolina and inside barrier islands paralleling the coasts of South Carolina, Georgia and Florida.
On the West Coast, Puget Sound in the Pacific Northwest is popular because of the many beautiful islands and Washington's Olympic Peninsula, and the protected waterway between British Columbia's mainland and Vancouver Island offers similar attractions. The north end forms the famed Inside Passage to Southeast Alaska ending at Skagway.
In Mexico, coastal wildlife cruises explore the Sea of Cortes, formed by the mainland and the Baja California Peninsula. Some ships cruise around Baja's southern tip to the Pacific Coast's whale-watching grounds.
Central America's Pacific coast attracts nature and wildlife aficionados to access Costa Rican and Panamanian shorelines, islands, and national parks; some itineraries make partial or full transits of the Panama Canal.
While ocean-going ships cruise both coasts of South America, it's the small coastal vessels that can transit the narrow Chilean waterway that begins at Puerto Montt and leads south to the Chilean fjords, majestic glaciers and the Strait of Magellan.
In Europe, the most famous coastal voyage is the 1,200 miles of rugged Norwegian coast that Hurtigruten ships cover between Bergen in the south and Kirkenes, located north of the Arctic Circle and beyond the North Cape. In Western Scotland, the coastal vessel, Hebridean Princess, stays mainly amongst the Western Isles between the mainland and Outer Hebrides, and occasionally ventures south along the coasts of Ireland, Wales, England and France.
Along Australia's Queensland coast, coastal ships, some with catamaran hulls, explore inside the Great Barrier Reef and out to holiday islands.
The larger ocean-going ships (300 passengers and under) with itineraries that call at selected ports along the coasts of Africa, Asia and South America are covered under Oceangoing.
— TWS